Hopefully by now you might have seen our latest Twitter sensation, a 'choose your own adventure' thread based on the movement for women's suffrage. You might have even come here directly after finishing it? In which case, welcome!
If not, I recommend you take a look!
The thread uses a fictionalised character to explore how it might have felt to be part of the movement for women's suffrage. What choices did women have to make in their pursuit of the vote?
Inspired by the recent 'choose your own adventure' threads of other organisations, we set about designing our own for Women's History Month 1.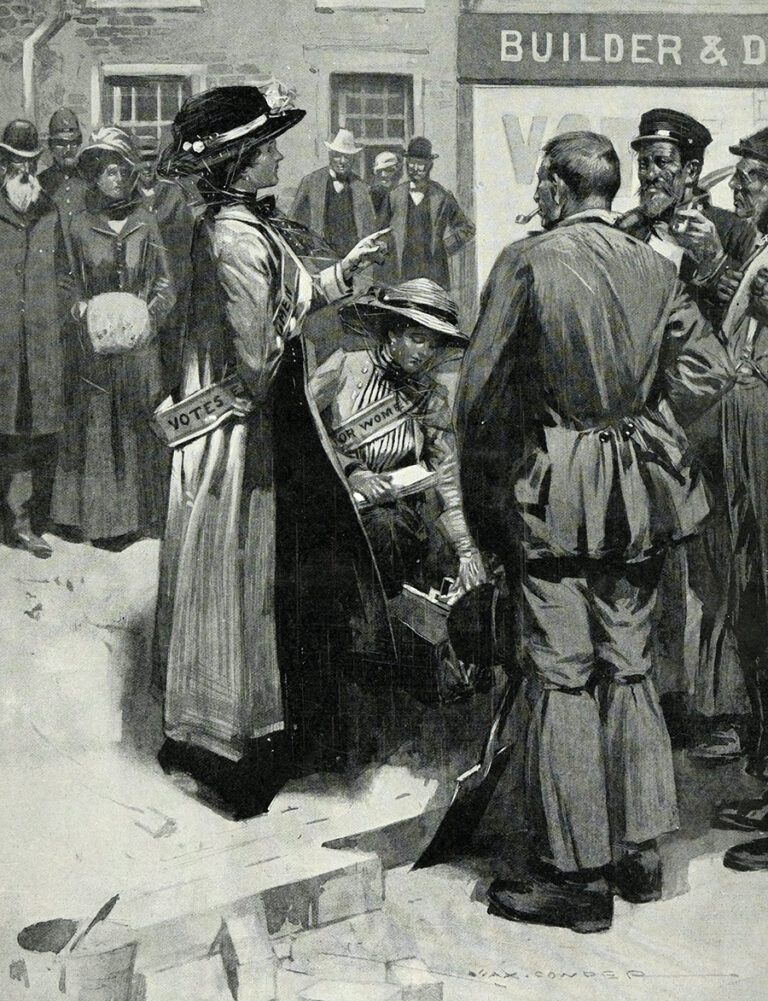 The movement for women's suffrage seemed like a logical topic, as it has a history filled with difficult choices, different methods of campaigning, and various suffrage organisations. In part, we were inspired by the immersive Suffragette City project run by The National Archives and the National Trust in 2018, which also used a choice-based narrative to lead people around a physical recreation of a Women's Social and Political Union (WSPU) headquarters.
We were keen to make sure the adventure choices linked back to our collections as much as possible. The richness of The National Archives material relating to women's suffrage made this an exciting prospect!
Creative license
This blog is intended to explore a little more about how much creative license went in to the thread, and to signpost where you can find out more information about the records that inspired the 'adventure'!
The adventure thread gives an opportunity to focus on the narrative of one individual, in this instance our fictional creation, Rose Larkin. Having a fictional character meant we could have the option of them being involved in many different facets of the movement, depending on your choices. But we still wanted to root it in real experiences and archive materials where possible.
By following one experience through the movement it also meant we could get people to think about thoughts and feelings; what choice would you make?
We chose to create Rose, a young, working-class woman, working in a factory who was fed up with her lot in life. Only just getting by and seeing her male colleagues earn more for equivalent work, Rose would have been a familiar figure in London's factories at the turn of the century.
However, really we could have chosen any woman 2. The movement was full of young women and older women, working women and women of 'independent means'. For example, Dora Thewlis, known as 'Baby Suffragette', was 16 when she joined the WSPU in 1907, and was arrested later that year. While Hilda Brackenbury, on the other hand, was 79 when she was arrested for her part in the window smashing campaign of March 1912. Both women served time in jail as a consequence.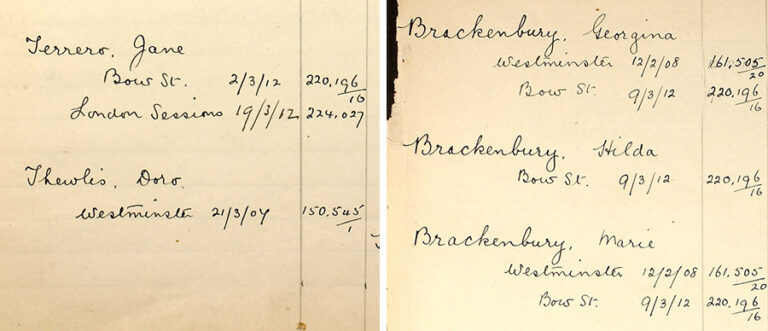 Working class women fight for the vote
There were barriers to working class women being involved in the suffrage movement; they risked jobs that they depended on and it was often much harder to give their time. Although many suffrage societies offered at least some paid positions, as regional organisers or office roles.
Despite the obstacles, there was a thriving working class element to the movement, with the working class Kenney sisters from Oldham at the top of the WSPU hierarchy, and Sylvia Pankhurst's East London Federation of Suffragettes attracting mass working class participation in the East End of London.
The story of Lillian Ball and the window smashing campaign of March 1912 was one we were particularly keen to represent; an average working class woman who was passionate about votes for women, but wasn't quite sure what she was committing to when she embarked on her militant actions. You can read more about Lillian's incredible story here.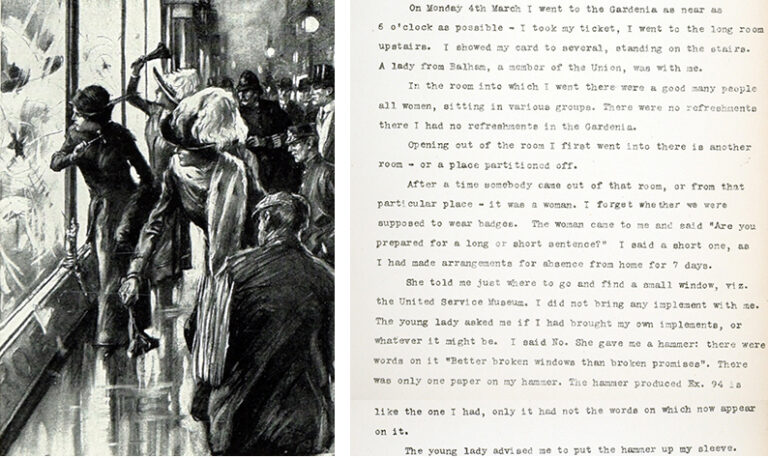 Playing to our collection strengths
One of the driving factors behind the adventure thread was to showcase our archival material, and to use that to inform the choices we presented to people taking part.
Anyone who is familiar with The National Archives' records in this area will know that our collection has biases in what has survived relating to the women's suffrage movement (you can find out more on that here).
The more militant the individual or suffrage society, the more likely we are to have records. Property damage, violent clashes and arson attacks, are all far more likely to be represented than peaceful suffrage protests.
Working with the collections we had available to us, we still did our best to represent (sometimes briefly) the anti-suffrage movement, the peaceful campaigns for the vote and the militant but non-violent direct action. For example, picking up on the National Union of Women's Suffrage Societies' Suffrage Pilgrimage or the 'grille incident' instigated by the Women's Freedom League in the Houses of Parliament.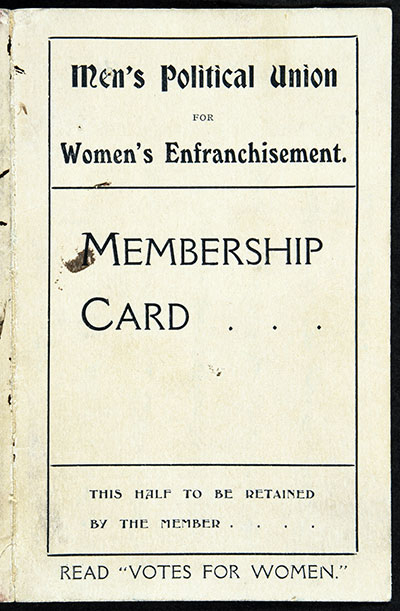 There are many parts of the suffrage movement we didn't have the space to explore, such as:
Men's active role and support in the women's suffrage movement – you can find out more about this in the amazing resource we have on our Education pages, Suffragettes 'in Trousers'
The peaceful suffrage census boycotts of 1911, as explored in this talk, No vote no census
The non-militant, early origins of the movement. We have very little on this in our collections, but this is one early example of a document signed by Millicent Fawcett representing the National Society for Women's Suffrage in 1887
The nature of the 'choose your own adventure' thread lends itself to both telling stories that span decades or stories that relate to a specific day. Our thread captures the stories and events of more than 10 years of the suffrage movement.
In taking this approach, we acknowledge that we have been unable to cover the daily campaigning activities of suffrage organisations, such as meetings or fundraising ventures, in any great detail. However, our thread has allowed us to creatively tell the story of the suffrage movement in a way that introduces our audience to some of the key events and, importantly, the records that survive.
Opportunities and challenges
There are both opportunities and limitations with the adventure thread model. It presents a chance to think not just about the factual side of the suffrage movement but also to put yourself in someone's else's shoes, following Rose through as many different parts of the suffrage movement as possible. Using the archive material presented in this way, we can start to think about the thoughts and feelings of individuals involved.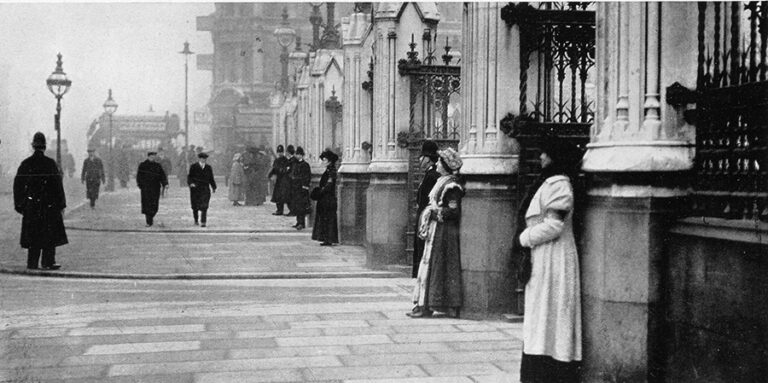 So in over 200 tweets, did we do the whole suffrage movement justice? Of course not! The movement for women's suffrage was complex, multi-faceted and happened over decades. We hope that the scale of the thread gives a sense of that.
Have we inspired new interest in the movement, and driven people to find out more, in a fun and engaging way? We hope so! After all, these histories deserve to be told and creative uses of social media allow us to explore these experiences in new ways and introduce them to new audiences.
Whether you agree with the actions of suffrage campaigners or not, hopefully this 'choose your own adventure' thread has helped you think about the difficult choices they had to make. How far would you go to have the same voting rights as men?
---
With thanks to the team at Egham Museum for its support in talking to us about its experiences of creating a 'choose your own adventure' thread, and to the organisations referenced above for showing that Twitter can be used to tell immersive stories. Your help was invaluable.
If you want to find out more about the resources we have relating to the women's suffrage movement, you can view our Suffrage 100 webpages, or if you are tempted to undertake some research yourself, you can view our research guide on How to look for records relating to the women's suffrage movement.
Notes:
Our 'Choose Your Own Adventure' thread was inspired by the success of similar uses of the platform, pioneered by English Heritage, Historic Royal Palaces, Chastleton House of the National Trust, and Egham Museum. ↩
Although the movement was not particularly inclusive of women of colour, the different challenges faced by women of colour were not a high priority in the suffrage movement. ↩