Today marks 60 years since the publication of The Reshaping of British Railways, Dr Beeching's report on how he planned to improve Britain's railways.
Many people have heard of the Beeching Cuts, where thousands of railway stations and railway lines were identified for closure during the 1960s. Dr Richard Beeching was the man behind the plan, and became notorious for what many saw as detrimental and unnecessary cuts to a wonderful transport system, in the country which gave birth to the railways. In this blog I want to examine his reasons for taking such drastic action.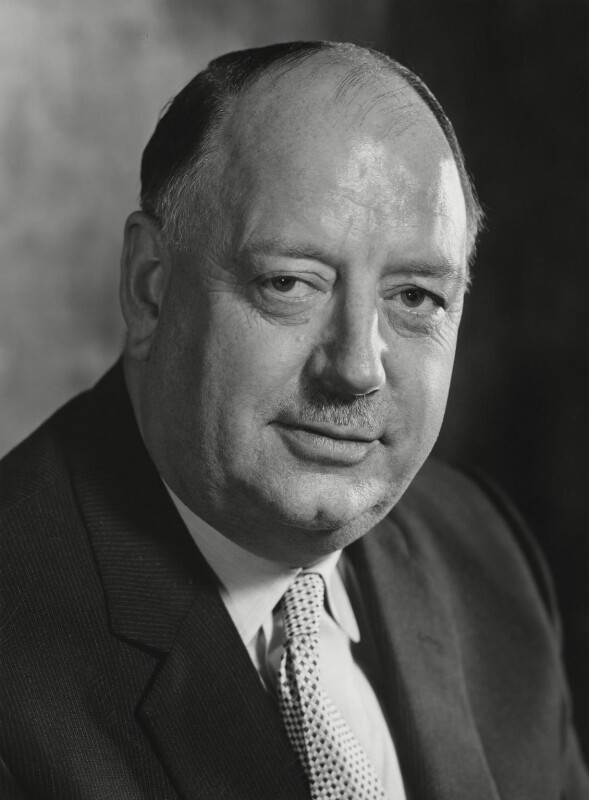 Uneven use and effectiveness
During the Victorian period, private railway companies eagerly built railway lines in competition with each other, but many would ultimately prove unprofitable. There were duplicated lines, routes which were underused, and many could not cover their running costs.
Even before Beeching's plans were published, the railway companies themselves had started to cut unprofitable routes, with 1,300 miles of line being decommissioned during the 1920s and 1930s. After the Second World War, when the railways were nationalised, a further 3,000 miles of track were withdrawn.
During the 1950s the motor car was becoming the transport of choice for many people, and industry was turning to road haulage to move goods and raw materials door-to-door around Britain.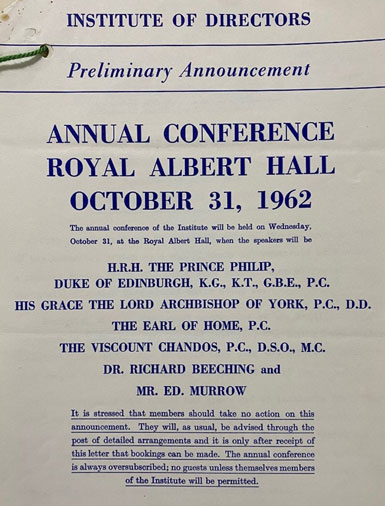 The Transport Act of 1962 abolished the British Transport Commission and replaced it with the British Railways Board, and Dr Beeching was appointed to implement a reorganisation. But Beeching was asked to go further. His mandate was essentially to make the railways pay.
On 27 March 1963, Beeching published his report entitled 'The Reshaping of British Railways'. The report identified profitable and unprofitable services and revealed great unevenness in the use and effectiveness of railways. It recommended the widespread closure of uneconomic routes. He identified another 2,363 stations for closure, along with 5,000 miles of track, in his report that aimed to prune the railway network back into a profitable concern.
Many have criticised Beeching and his cuts to the railway, but let us examine his reasoning, as revealed in a speech he made to the Institute of Directors in the Albert Hall on 31 October 1962.
A clinical approach
In his address, Beeching stated that an emotional approach to the railways was not helpful, and that there was far too much opinion and not enough understanding of the problem. The key to the whole problem was a proper judgement of the right role of the railways as part of the transport system as a whole. His plan would, he said, 'create a system which will carry a greater total traffic than at present, and which will flourish financially while doing so.'
A trained physicist, he took a clinical approach to his methodology. This was to assess the characteristics of the product (the railway), both merits and demerits, and to survey what market existed for a product with those characteristics, and then plan to provide the product in quantities to match the need.
The main characteristics of the railway, as he saw them, were:
Very high fixed costs on maintenance
High capacity with low movement costs per unit
The ability to move dense flows of traffic
Safe, reliable, scheduled movements at high speed
However, history had left him with a rail system which operated in defiance of these basic characteristics.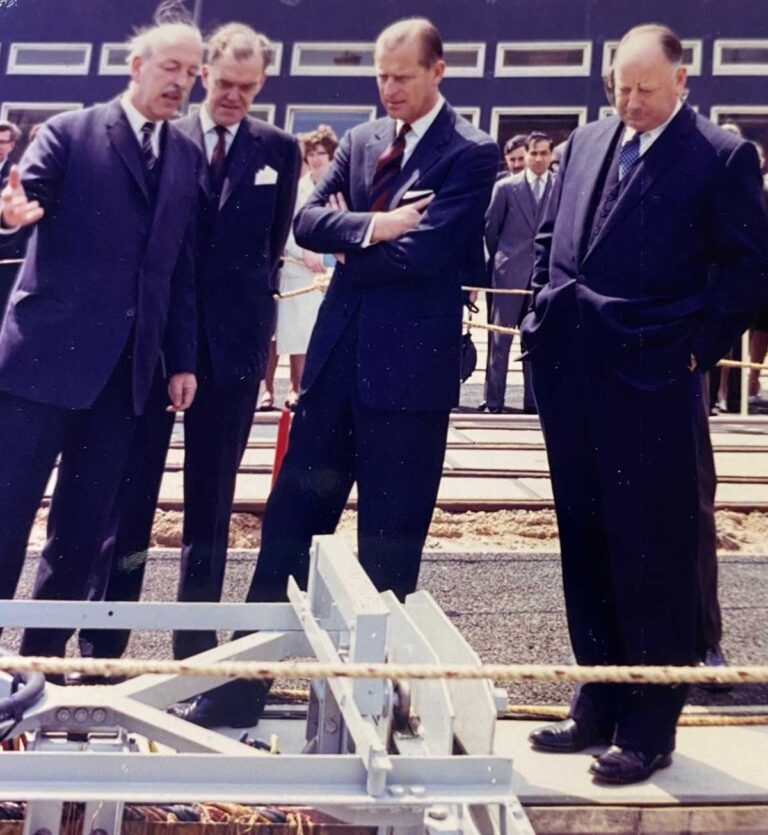 Freight vs passengers
There was a clear distinction between freight traffic and passenger traffic. They were two distinct markets, and without freight the railways could not exist at all, but it was passenger traffic which excited the greater public interest.
Beeching found that slow-running 'stopping' passenger services, operating over routes lightly loaded with any kind of traffic, were simply no longer viable. They were not covering their own expenses and were costing government up to £35m per year. His conclusion was that railways were not suited to provide such services, and if they were to continue they would need to be subsidised. Such a solution sounds good to the passenger, but not so good to the taxpayer who would end up footing the bill.
The real solution would be bus services, which could operate profitably with much lower traffic flows of about 2,000 passengers per week. Then, should subsidies still be required, costs would be much lower for a bus service than for a railway.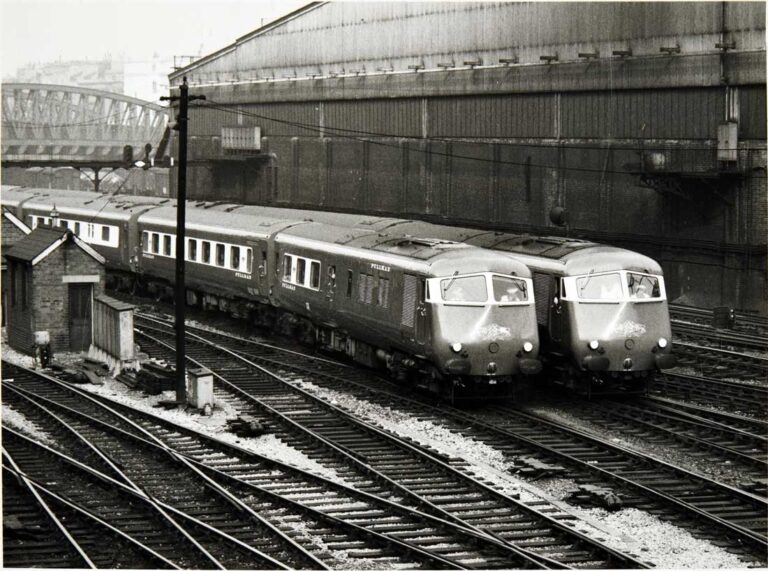 Turning to the freight service, there was, he said, enormous potential for growth. Beeching had several ideas on how to make it pay. He wanted to increase the volume of traffic by improving the quality of the service offered, and there were three methods for doing so.
Setting the scene, Beeching explained that the railway had developed over a period when the horse and cart were the only means of delivering goods to and from trains. Carts operating on poor quality roads and tracks meant that the main rail network was extended by an even closer network of branch lines, and close spacing of stations over the whole system, so as to reduce road movement to a minimum. A cart would be unloaded into a single wagon, and so the wagon became the unit of movement for all freight, trundling from marshalling yard to marshalling yard with variable and cumulative delays. This system persisted only because the horse and cart were worse!
The railways had saddled themselves with handling light flows over a multitude of lines, sacrificing their best assets: speed, reliability and low-cost through-train operation. On top of this a huge number of interchangeable wagons had to be managed, in itself creating technical inertia, since new wagons had to match the old ones, so improvements to rolling stock were held back. Beeching's plan was to create new rolling stock capable of carrying much larger quantities, similar to those used in block trains carrying coal and mineral traffic.
New customers
Beeching's new customers would be the manufacturers of the rapidly increasing volume of semi-processed and manufactured products that at the time dominated the growth in the UK economy.
In 1962 around 90 million tons of this type of product was being transported by road, which he argued would have been better moved by rail. Most of it moved between the ports and the main centres of industry and population, ie parallel with the main rail arteries of the country. If only half of this transferred to rail it would add £100m a year to government revenues.
Beeching wanted regular, scheduled, through-train services composed of purpose-built stock, and if necessary operated as 'company' trains, painted in the customer's livery. For less regular traffic, trains could be chartered. There would also be 'liner' trains operating shuttle services, or running around loops linking industrial centres, which would move smaller or less frequent loads.
Beeching wanted regular, scheduled, through-train services composed of purpose-built stock, and if necessary operated as 'company' trains, painted in the customer's livery. For less regular traffic, trains could be chartered. There would also be 'liner' trains operating shuttle services, or running around loops linking industrial centres, which would move smaller or less frequent loads.
These trains would be served by new depots – less than 100 across the country – to which railway-owned road vehicles carrying the new large containers would deliver the goods. The new service would be quick, reliable, shock-free and would be promoted by a phased closure of existing depots and branch lines.
More than just closures
This was Beeching's plan – a new balance between road and rail, built not on the 'wild ideas of newcomers,' but on those that have welled up from thoughtful railway managers.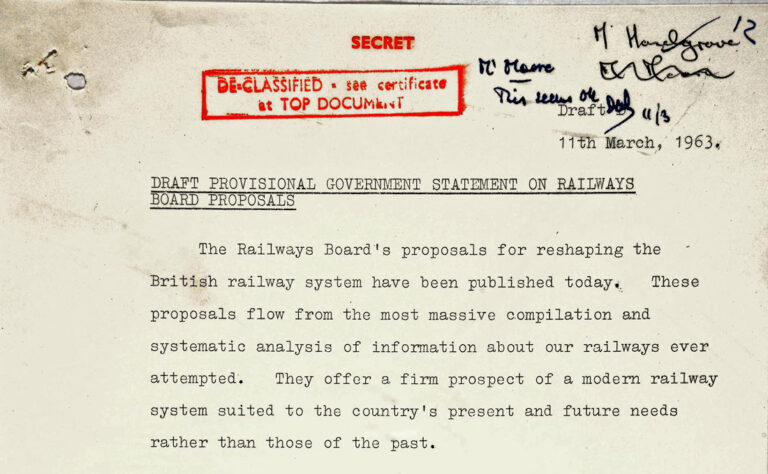 Beeching's plan was wide-ranging and ambitious, taking in the British transport system as a whole. It was so much more than simply closing branch lines and stations, for which he became so notorious. But did his scientific and economic approach cloud his judgement regarding the social consequences of his actions? Was the plan a success? The jury is probably still out.