Discover a new way to explore online the most historically interesting, rare, and unusual stories that can be found in our collection.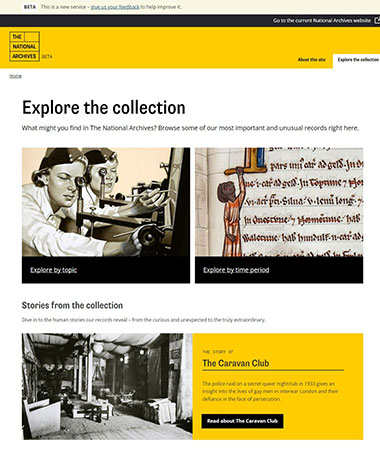 We believe that archives should be for everyone. But with 36 million descriptions of records, our online catalogue is vast and the experience can feel intimidating. Not everyone who might benefit from the archive has a well-formed research question or even understands what they might be able to find here at The National Archives.
We're therefore pleased to introduce our new Beta website where you can explore over 250 curated highlights of our collection by topic or time period, as well as discover some of the fascinating human stories our records reveal.
Take an in-depth look at some of the most iconic records we hold, including the anonymous letter that foiled the gunpowder plot, and the list of suffragettes arrested from 1906–1914.
Browse curated collections of records from over a thousand years of history, from Domesday book and William Shakespeare to colourful and innovative Victorian fashion designs. Discover the captivating stories of agitators and activists such as Nancy Cunard, Shapurji Saklatvala, and William Cuffey.
These new articles and galleries of records have been curated and interpreted by our experts. They represent diverse highlights from our collection, spanning twelve high-level topics and eight time periods. New content will continue to be added over time as we aim to showcase our most iconic records as well as unearthing fascinating lesser-known stories.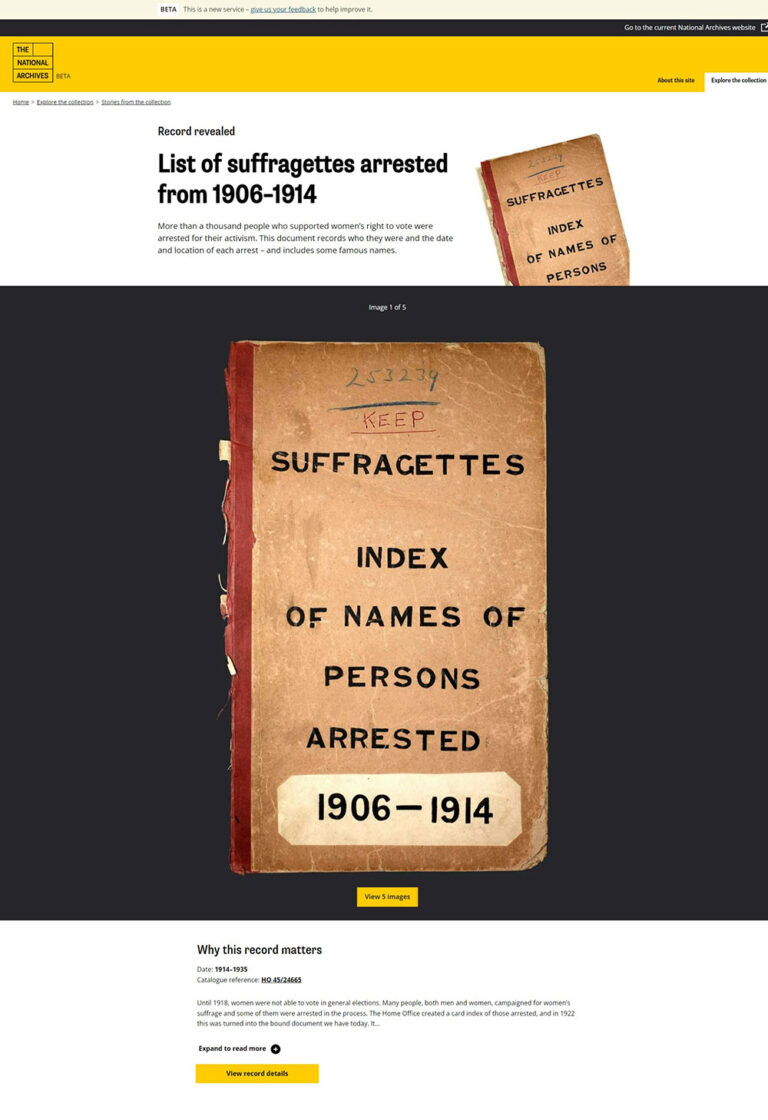 ---
Explore the nation's archives
This new Beta site is the first major public release of Project Etna.
Etna – which stands for 'Explore the nation's archives' – is our ambitious, multi-year project to reimagine the way the public accesses archives online and design a new website which reflects what a modern, accessible website should look like for The National Archives.
What does 'Beta' mean?
'Betas' are websites where new features in development are tested and where you can give feedback on how things are working. We'd love for you to enjoy, explore and let us know what you think by leaving feedback on the site or by answering our short survey. Every bit of feedback from you, big or small, negative or positive, is valuable.