If you've been following Project Alpha's progress on this blog over the past year or so, you'll remember that our plans for redeveloping The National Archives' catalogue and website began with the ambitious goal of reimagining the way the public accesses archives online.
When we successfully completed the alpha phase in May 2020, we had developed a number of experimental prototypes exploring how we might make our collection more accessible for our millions of users. Despite delays caused by COVID-19 and the EU Exit, the project continues with a new name and a new roadmap: to deliver a private beta in 2021.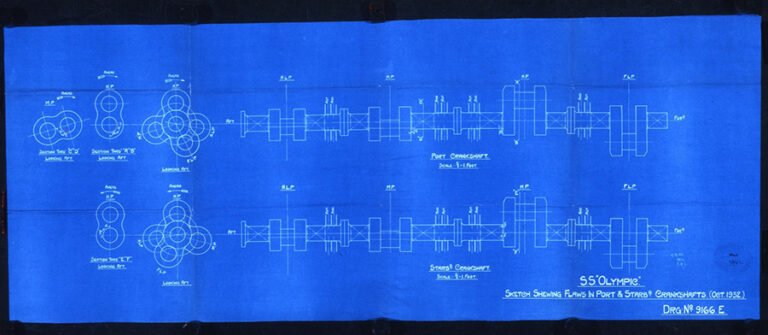 Exploring the possibilities
Etna stands for 'Explore the nation's archives', which captures our aim to showcase the treasures of our vast collection and those of other archives from around the UK.
While the private beta will only be a minimum viable product (MVP) of a few key services, it will allow us to put in place the technical foundations for our new platform which, in time, will replace the current presentation of the catalogue and website.
Providing greater context
The technology powering Project Etna will enable us to bring together content from our catalogue and our website to greatly enrich our users' experience of using the archive online.
Currently there are two main types of content that we publish:
Evidential – the 34 million record descriptions from The National Archives catalogue, entries from other UK archives plus other sources of archival data
Interpretative – tens of thousands of web pages, media types and resources from the The National Archives' website that provide context and guidance for accessing our collection
By aligning these types of content more closely, we aim to provide greater access and context to the collections. The private beta will demonstrate exciting new ways to connect users with relevant resources to help them find the information they're looking for, be it on a topic or theme or a specific record about a person, place or object.
Transforming our services
To deliver Project Etna, we've partnered with Numiko, an award-winning design agency that specialises in large-scale digital transformation projects. Numiko, and their technology partner Knowledge Integration, will be working with us for the next six months.
We are especially excited about the adoption of the Collections Information Integration Middleware (CIIM) to help us achieve our ambitions. Widely-used in the UK Galleries, Libraries, Archives and Museums (GLAM) sector, CIIM allows us to bring together data from all corners of The National Archives to greatly enrich the content we publish on the web to bring context and increased discoverability to our collection.
Project Etna will be a new service, built from the ground up on technologies chosen to be scalable and future-proof. To ensure our private beta meets the GOV.UK Service Standard, we're working closely with colleagues from GDS to ensure our new platform meets the highest standards required of creating an accessible public service.
In the coming weeks and months we'll be sharing insight into the evolution of Project Etna, including our approach to prototyping, content, UX, data and development. There will also be opportunities to get involved in user testing and other ways to provide feedback and suggestions. So do follow us to keep up to date with our progress.
If you would like to take part in user research as we progress with Project Etna, please fill in this registration survey. It'll take no more than five minutes of your time.