How useful are archives right now?
I don't mean to be provocative. Like many people, I have spent months considering and adapting the way I work in response to the current pandemic. In the Outreach team our audiences often include many people who are at heightened risk from this virus including older people, individuals from multi-racial communities and disabled groups. At this time, access to heritage seems such a luxury when food, medicine, core services or contact with family and friends obviously take priority. What use are archives to them?
Well, one response to that question is that we won't know unless we try. On the positive side, The National Archives has been providing material and services online for many years. One of our strategic aims as an organisation is to make our collections and services accessible and relevant for everyone, and online helps to offer a certain degree of easy access worldwide.
Currently as an organisation we're trying to distract, educate and entertain through Teachers Time Travel TV, online jigsaws accessible on Twitter and other social media (I am shamelessly hooked), new educational resources (check out those with new audio!), a programme of online events and exhibitions, as well as some useful family history training. In Outreach, we are developing online workshops, hosting audio performances and working on new downloadable resources to serve a variety of audiences.
To be honest, this is challenging for our team. The Outreach team sets great store by the personal touch. Meeting face to face, offering a warm handshake, and active listening are all important ingredients to working successfully with people who are unsure about the relevance or accessibility of our collections.
So how do we adapt to these challenges and replicate our normal welcome online? One way is through the partnerships we are building with other organisations who can help us adapt what we do and find alternative ways to engage new and existing audiences.
Last Autumn, we were lucky to be part of the National Day of Arts in Care Homes initiative, which supports care homes nationally by providing access to resources, advice and initiatives that encourage artistic and morale-boosting activities for care home residents. As you can imagine, this year has brought unprecedented challenges for this sector but it has also given rise to some wonderful stories of courage and creativity.
In a spirit of creativity, we wrote Five Photos, a photograph-based online resource written for care home residents or people shielding. As we couldn't work with people face to face, we had to rely on using a selection of images and sound recordings that were 'ready to go' at the time of lockdown and adapt activities to provide a mindful approach.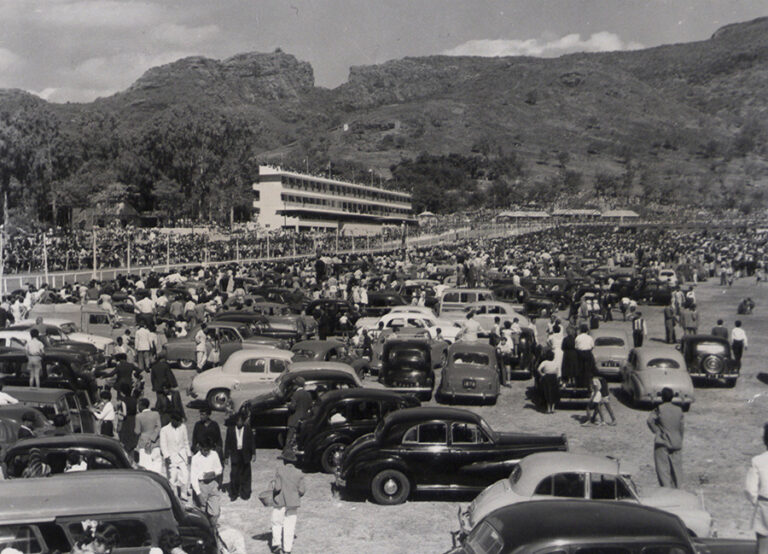 We took a few images and created tasks and prompts to encourage factual discussions about the photographs and/or an imaginative exploration of their history or significance. We provided much of the content in audio format for those tired of looking at a screen! We also included a guide on how to extend the activities, spark conversations and make them multi-sensory, with links to useful websites.
Five months have elapsed since the initial lockdown when the sun was still warm on our backs. Now, in February, with rather bleak weather making the lockdown even more challenging, maybe it is time to bring the activities suggested by Five Photos to a wider audience.
There is of course the danger of online fatigue and many of us are at that point already. However, now might be the right opportunity to try an activity that blends heritage learning, reminiscence and mindfulness. Concerns over the nation's mental as well as its physical health have risen to the fore over the last few months, especially for the most vulnerable in society. The wonderful community-based initiatives designed to lift the public mood in the first lockdown already seem far behind us. That said, mindfulness, already a growing industry rooted in meditative practice has been much promoted.
As a team, we believe in the power of creativity and the value of personal narratives in promoting a person's sense of wellbeing. A few years ago, we undertook a project called Stories from the Streets, which involved 50 multi-national residents living in sheltered housing centres in Berkshire and West London exploring images from our collection. The interviews and sharing events brought together people of different races, cultures and life experiences, swapping stories and listening to poems created from what they told us. It was a joyous exchange.

The residents learned from each other and we learned from them, but the experience was just as much about finding commonalities and building understanding of one another through the images and narratives shared.
Writing this blog, I am trying to be mindful. I'm hoping that this resource will offer some light relief or enjoyment for those struggling with the realities we find ourselves facing this year, as last year. Developing different approaches to engaging new audiences online is a necessary part of our ongoing challenge and commitment. We'll keep trying and we'll learn along the way.