In October 2019, I started a 15-month digital traineeship at the Transport for London (TfL) Corporate Archives. I am one of seven trainees in the second cohort of the Bridging the Digital Gap programme, which is managed by The National Archives and supported by the National Lottery Heritage Fund.
The majority of my work since I joined TfL Corporate Archives has involved digital material. So in this blog I want to reminisce about some of my 'analogue' experiences from when I first joined the archives, before having to move to remote working.
I had the good fortune to join TfL Corporate Archives before it relocates to its new headquarters in the Olympic Park in East London. I worked at 55 Broadway, TfL's headquarters in central London for nearly 100 years. The Grade I-listed building was designed by architect Charles Holden and constructed for TfL's predecessor company. It was one of the tallest buildings in London in the 1920s.
Shortly before the archives went into lockdown, the archives team created a showcase as a celebration of 55 Broadway. I had the opportunity to assist with the curation of the showcase. During this project, I dived into correspondence and memoranda concerning the development of a catering area. Subjects included the adjoining shopping mall and redesign of the reception space.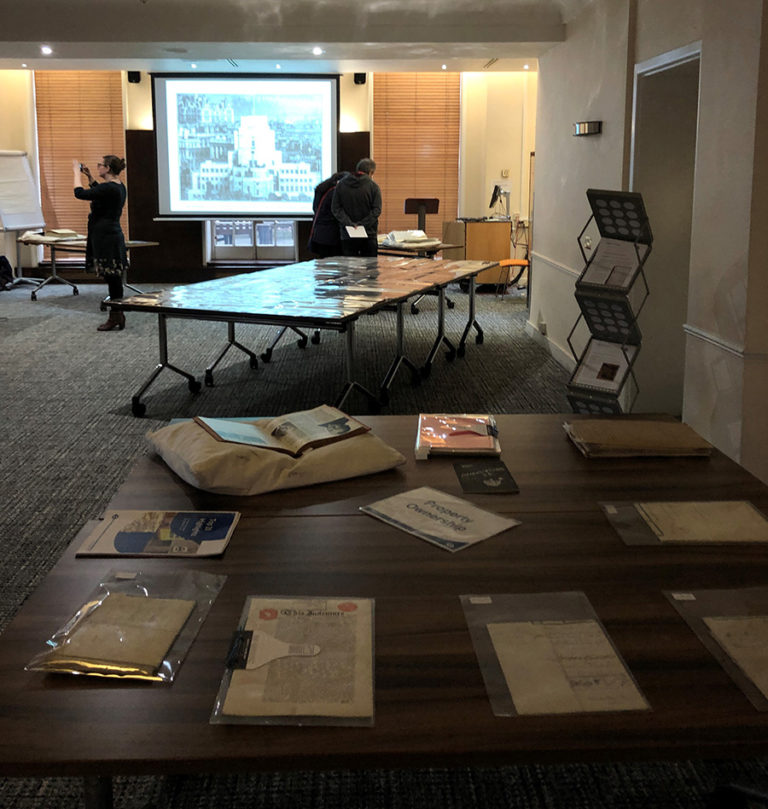 It was within this file that I found an interesting letter from a researcher from the London School of Economics and Political Science, which said that he had found valuable historical records in the basement of 55 Broadway. The researcher tried to alert the member of the board to 'something that needs speedy attention'. He described the condition of the vault as 'dusty' and 'ill-lit', and warned that if action was not taken after 70 years of neglect, many of these historical records would be lost.
This letter was sent in 1988 and forwarded to directors in 55 Broadway by the Business and Services Department at that time. The archives service was set up in the early 1990s, and therefore I included this letter in the exhibition to show something that probably contributed to the foundation of the archives service we have today.
Something else I enjoyed was travelling to different sites and appraising the material there. In the digital world you have an idea about where the material is from, and when it might have been created, because of the metadata embedded within the digital file. Working with the paper-based items in off-site storage – such as material deemed obsolete by record managers in our DeepStore document storage site – I found there to be less contextual information, which surprised me.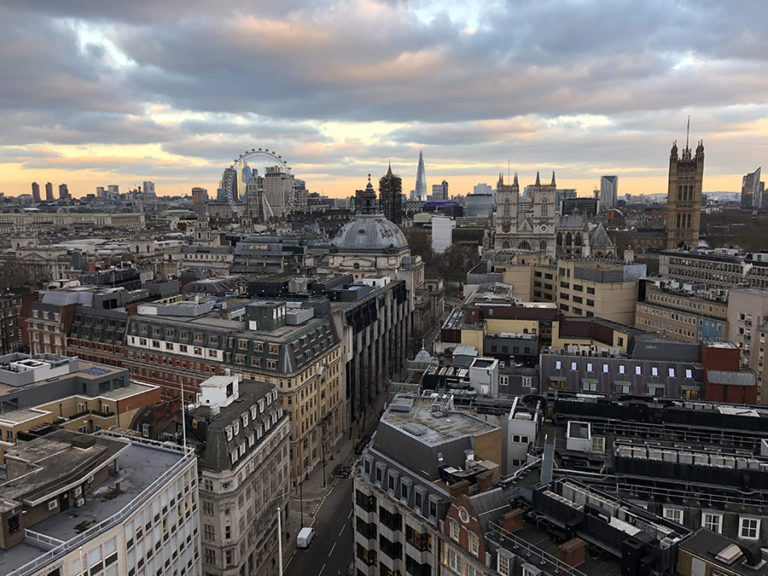 My supervisor took me to the DLR station in Poplar to appraise decades-old records passed on by previous teams. Their collection contained material valuable to the organisation, for example, plans for the initial version of cable cars before the Emirate Airline cable car came into existence and original plans for DLR stations. We had the team organiser show us the storage space and fill us in on what kind of projects these records may have come from. Some of the challenges involved unfolding rolls of engineering drawings, and coping with the cold temperature due to storage conditions.
When I compare this experience to how we deposit digital material, I realise things can be much more unpredictable. In the digital world, people may see their digital asset as platform or software independent, but the reality is that digital material is always dependent on technology, both in creating data and accessing data.
A paper format does not necessarily need any intermediate technology. You can pick it up and read it. But software obsolescence is a real issue, and you may not realise it until it is too late. For example, Flash was supported by most web browsers until this year, but now they have decided to diminish Flash usage by not having it as a default feature. By the end of this year, Adobe will no longer be supporting Flash. I used to design games and I created most of my prototypes with Flash, and I know there are a good number of people out there who likewise have used Flash to create animations and websites. So I can imagine how difficult it will be, in terms of preservation and access, if people start depositing Flash files in 10 years' time.
I recently finished designing and delivering a workshop on digital preservation for software, which was part of a group project with the Bridging the Digital Gap's London trainees. Key points from my session covered why software preservation is important, the different approaches to software preservation, and how to preserve your own digital assets.
While working remotely since March, I have been capturing timetables of the Underground service, doing video transcription, and ingesting born-digital collections, like the Metro news pages. Now I am returning to a project cataloguing minutes that I was assigned at the beginning of this traineeship. After some time cataloguing through manual labour, I have proposed to research ways to automate the cataloguing process and to implement that with code. I am also preparing my application for the Foundation Membership of ARA qualification; as a result, I have been reflecting on my experiences from the past year.
So far I have enjoyed this traineeship. It has allowed me to explore the research, design and technical aspects of the archive world, and discover new insights into ways in which digital technology can help to create better experiences, make heritage collections more accessible, and improve our lives.