In early April, we published a blog about 'sending the giant to sleep', which outlined the process we went through to close our building to visitors and staff. As we open our doors today (Tuesday 21 July) to visitors for the first time in four months, we wanted to tell you a bit more about the huge amount of effort and planning that has gone on to get us to this point.
To give you an insight into what we have done to make our building safe for both staff and visitors, we asked two of our Directors who have been most closely involved in this work to explain what has been done.
Paul Davies is our Operations Director – he's one of the few members of staff that have been working on site throughout the closure period, ensuring the building and its contents are secure, while at the same time overseeing the practical measures we have put in place to make our building COVID-19 acceptable.
Our Director of Public Engagement, Caroline Ottaway-Searle, has been working with her team to provide our visitors with online activities and events which profile our collection, as well as working to put in place procedures which will keep our visitors safe when we re-open.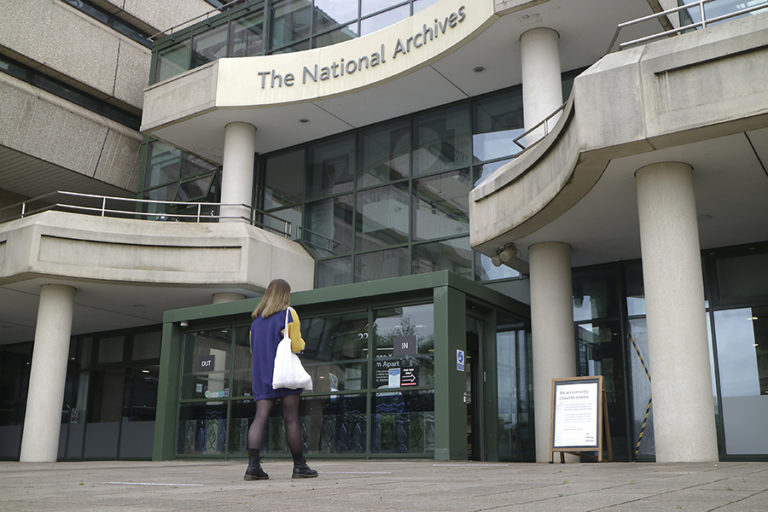 We were all very sad to close our doors to the public back in March, not knowing when or how we would open them again. Since then, we have been looking forward to the day when it would be possible to welcome readers back to Kew.
Once it became clear that a gradual relaxation of lockdown measures would be introduced, we started to plan our recovery. First we needed to re-mobilise our building, many systems and services having been shut down during lockdown. This involved switching systems back on, flushing water systems and deep cleaning.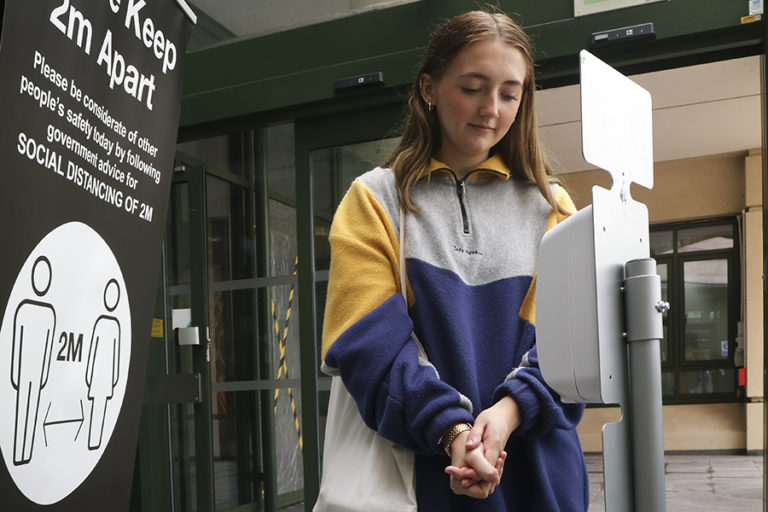 So for many weeks now, we have worked through the operational implications of the new world, working with government guidance as it emerges, with the safety of readers and staff our overriding priority.
We have carried out detailed COVID-19-secure health and safety risk assessments, with the support and involvement of staff and trade union colleagues. The results of the risk assessments have been shared with staff and visitors, detailing the measures we have put in place to control the risk. Essential staff have started to return to site to help implement these measures and prepare the building and our services for public opening.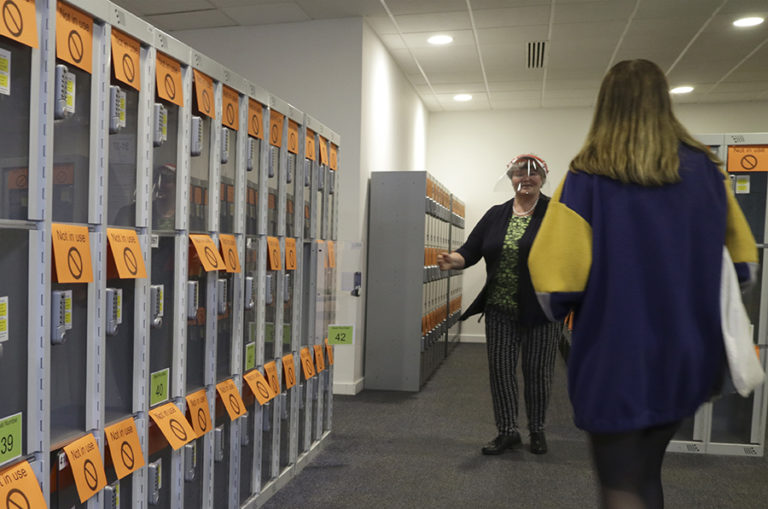 This has been quite a job, re-designing our way of working around social distancing. For us the need to quarantine documents especially has presented challenges, as viewing our documents is the main reason that people come to visit us.
Considerable desk research has been conducted to establish the likely risk of transfer of the virus from various materials, based on scientific research carried out across the world, and guidance from public health bodies. In addition, we have worked with our own conservators and liaised with other archives.
Based on this we have developed a quarantine protocol which is based on a 72-hour interval between each handling of a record. We do understand that this will impact the capacity of the service to the public when they return but our priority is the safety of everyone in our building.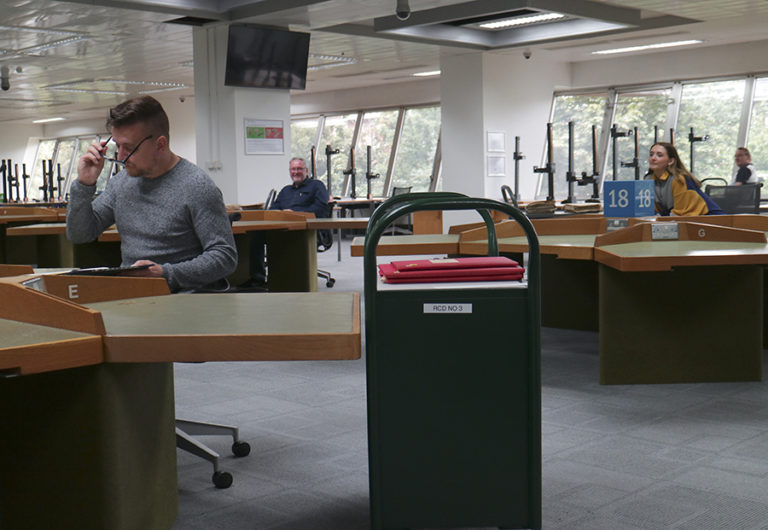 In addition, we have surveyed the building with social distancing measures in mind. Now 'COVID safe', there are new layouts, signage, rearranged furniture, screens, hand sanitiser stations, and some staff wearing visors.
As explained above, the service to our readers has been designed around the safe handling of documents that we need to quarantine, as well as maintaining social distancing. This approach will be apparent at all points of our readers' journey, starting with booking and ordering documents in advance online, and once on site and in the reading room, documents being delivered to readers at their tables.
Things will inevitably look and feel a little different at Kew – there will be fewer people, and ultimately it is people who will breathe life and energy into our giant. We hope that by starting small, we will be able to build and expand our services over time. We will review our processes and what we can offer regularly to reflect government guidelines. In addition, we will look to act on lessons learned about how our visitors are using our reading rooms during this period.
We are very happy to have made a start, and that slowly but surely the giant that we love and have missed is starting to wake up at last.
This short video shows how the building will look different for visitors:
Find out more about what to expect, and how to book your visit.