On Tuesday 17 March 2020, The National Archives closed its doors to visitors for the foreseeable future due to the coronavirus pandemic. Three weeks on, we asked two of our directors how we were able to plan for a situation like this, and to tell us what's going on to ensure that the archives are not only looked after, but remain accessible to people around the world while our reading rooms are closed.
Paul Davies is our Operations Director – he's one of the few members of staff currently still working on site to ensure that it remains safe and secure. He tells us of his experiences of being in 'the sleeping giant', an empty building that would normally be full of visitors and staff:
As the government's archive, and with a 1,000-year-old collection to care for, it's crucial for us to take the subject of business continuity planning very seriously. Several years ago we created a Major Incident Management Team (MIMT), composed of representatives of different areas of our work, who are tasked with planning our response to various emergency situations. Over the years they've practiced a wide range of scenarios, ranging from closing the building due to a chemical spill on the South Circular, sit-down protests in the reading rooms and – of course – a flu pandemic. These regular exercises have helped build a team that is confident and practised enough to deal with any eventuality.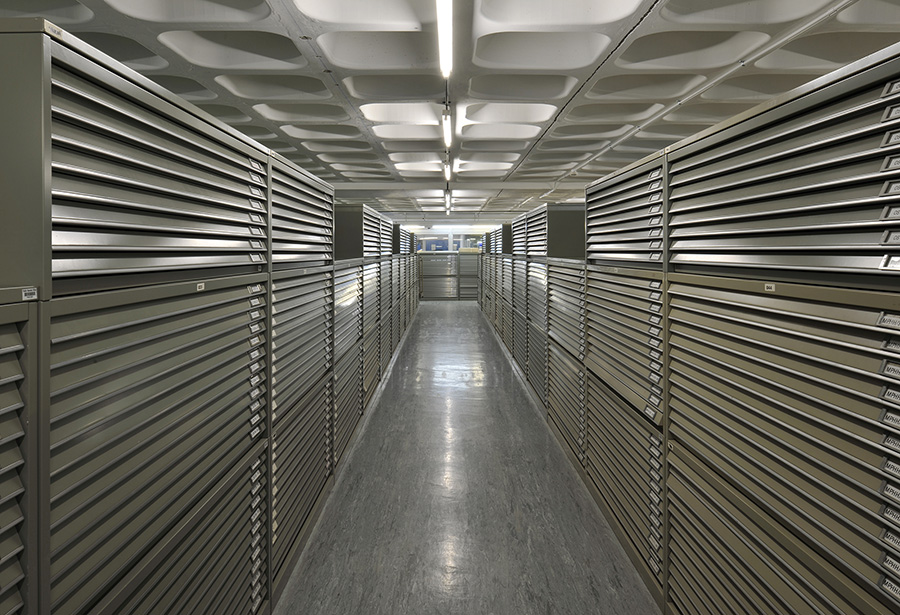 Once we realised the potential scale of the outbreak, our MIMT began to meet regularly in January, with posters in toilets displayed for staff and visitors, to encourage them to follow the government guidelines about washing their hands regularly.
The team continued to meet regularly and review the situation, and before long, we were reluctantly forced to make the decision to close our building to visitors. By the end of that week, after a very busy few days of preparation, the vast majority of our 500+ staff had also left the building and were working from home.
Just a few of us remain on site to secure and look after the building and collections in preparation for everyone's return. The essential services team of Security, Estates and IT Operations staff has reduced the operation of the building as much as they can. Most areas of the building are in darkness, with non-essential systems shut down and toilets closed. Social distancing isn't a problem as we each have over 2,000 square metres! A small number of additional staff are also permitted to visit the site once a fortnight to carry out key tasks and maintain some of our business critical services.
Vital systems help keep our sleeping giant alive, including the environmental control of the repositories – care of the public records being the key reason we are all here. While most of our staff can work remotely, some of our IT systems need technical staff on site to keep an eye on things and resolve any issues. And 'normal' life goes on: the post is still delivered by Royal Mail each day, and although it's often less than ten items, some of this is important and has to be scanned and emailed to colleagues for action.
Our grounds remain open, and are much appreciated by our neighbours who continue to use them (sensibly) and feed the resident wildfowl. The visitor car park has become something of a bike and skate park for local families.
The most striking difference for me is the silence – walking around the building hearing only my footsteps can be quite eerie – I am glad I don't have to do so at night like our security officers have to!
But rest assured, the giant lives and looks forward to the day in the not too distant future when we can open our doors once again to staff and visitors alike.
---
Our Director of Public Engagement, Caroline Ottaway-Searle, shares her reflections on the situation and what it means for us as the nation's archive:
Each record now safely kept here at Kew has its own unique 'back story' – who created it, when and why? How come it still survives, in some cases many hundreds of years later? What was its journey, who did it travel with and what route did it take to finally come to rest in a repository at The National Archives in Kew, our 1970s brutalist masterpiece?
This new world, so strange for most of us, where Kew and its collection is closed to the public, where we are keeping it safe but unseen, is just another part of the story of the archive. For the archive this peril is not unprecedented; many parts of our collection have endured through wars, plagues, revolutions, floods and fire, and through their survival we can learn about living through extreme times.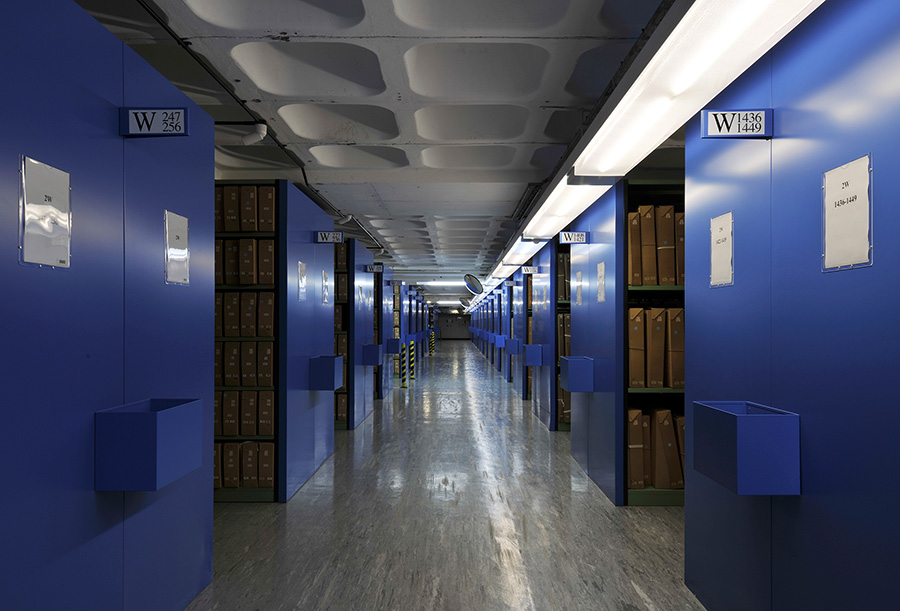 In 2020 the giant may be asleep but it is continuing to excite and engage. Much of the collection can already be accessed digitally. There is also a mass of work that exists, inspired by what the archives holds, and that can be accessed in many forms. That may be academic research, a novel or a film, a newspaper article, a documentary, a blog or podcast, educational material designed for teachers that is now being used at home by families, or indeed a tweet or Instagram post.
In 20 years' time the records about the coronavirus pandemic will be a part of history, stored in the archives for people to research what happened. But what will also be a part of the story of the pandemic, is what happened to the archives themselves in 2020, and the part that they were able to play in the lives of the citizens who had to stay at home.