To celebrate National Volunteers' Week, today we focus our attention on a project involving a team of dedicated volunteers, which has been working since October 2019 on a project to rehouse loose plastic films and negatives mixed with paper records in files and books at The National Archives. This well-established team successfully completed a previous project to survey plastic films and negatives, and that valuable work is now feeding into this project. You can read about the survey here.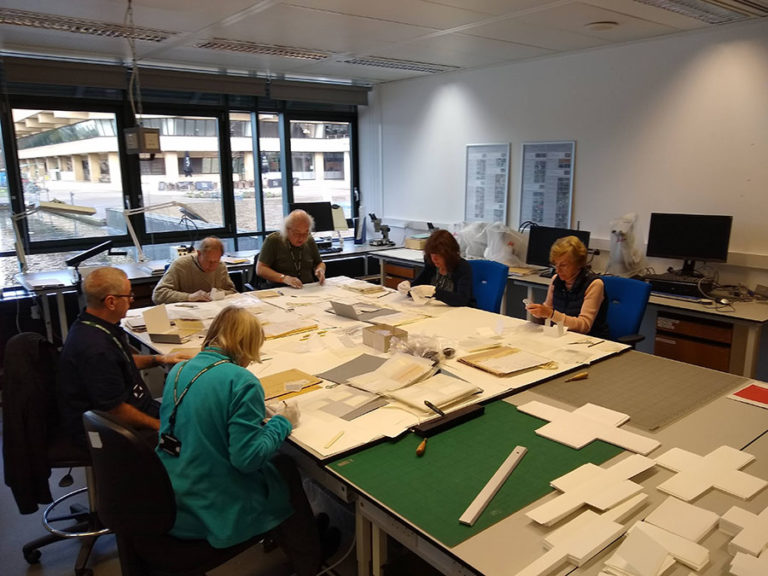 During the survey, the volunteers looked at more than 6,200 negatives and films, and learned how to identify and categorise the different types of plastics. Early plastic negatives are made of cellulose acetate and cellulose nitrate, which are inherently unstable materials and which deteriorate rapidly, affecting the stability of surrounding documents.
Cellulose nitrate becomes sticky as it deteriorates; it adheres itself in the attached documents and the image is eventually destroyed. Cellulose acetate becomes acidic, distorted and increasingly brittle as it ages. The acidity is transferred to the documents nearby, and makes them brittle and also discoloured.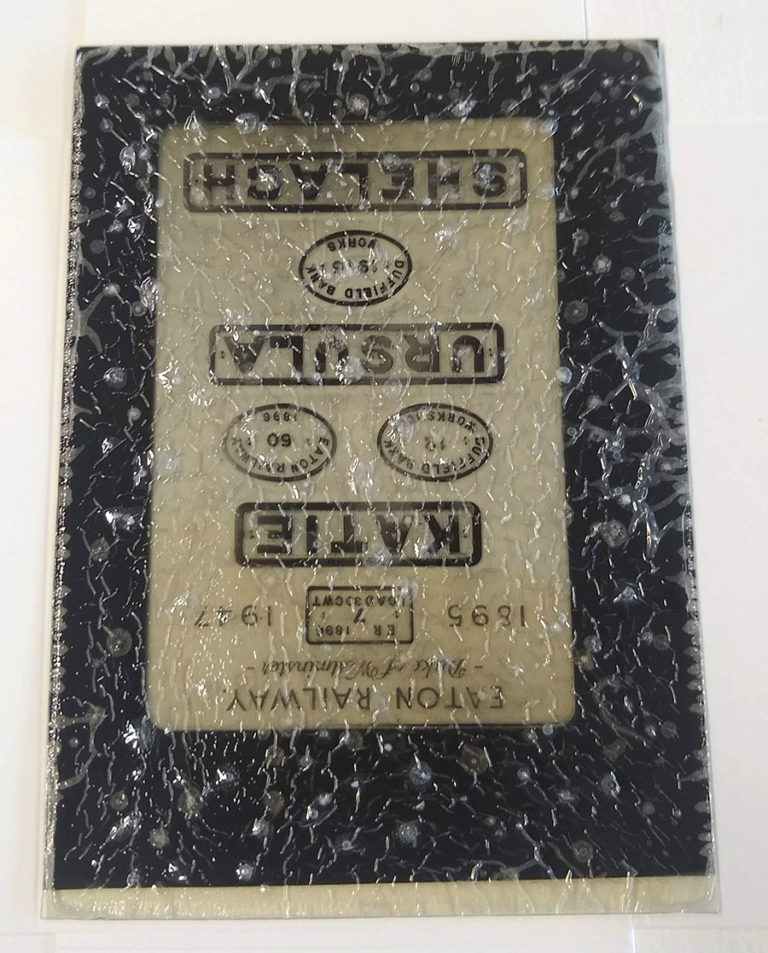 Knowing where and how many of these negatives exist in the collection is invaluable information, as it helps the Collection Care team to plan for their preservation. The rehousing project is one of the outcomes of this plan. Its aim is to rehouse the unstable negatives and films into archival-quality paper pockets, which will greatly prolong their lifespan.
During the project, the volunteers have not only used the knowledge gained from the survey, but have also developed new practical skills, working with different materials and tools to adapt the housing in the files. They all have critical thinking and a scrupulous approach, which helps to find innovative rehousing solutions, and have built a relationship of trust. Spending every Wednesday with them has been a fun and enjoyable experience.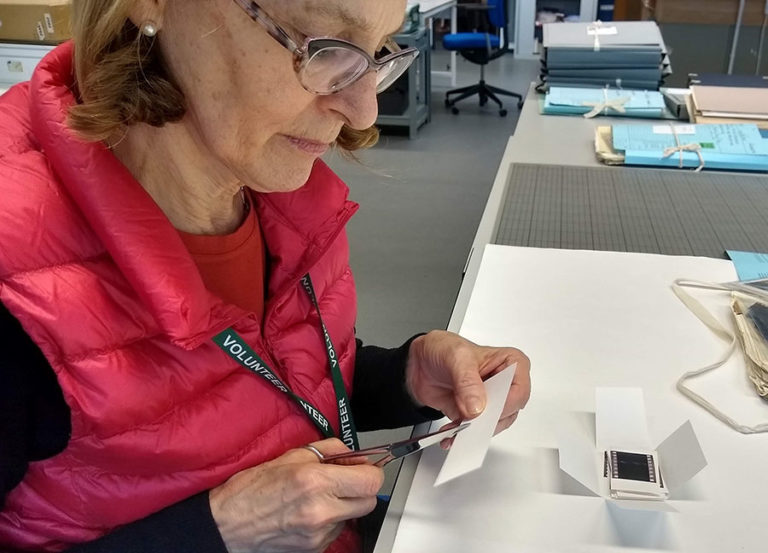 So far, more than 3,200 negatives and films have been rehoused, contained in around 400 files. The experienced eyes of the volunteers have also helped to identify items that are more vulnerable and need special attention, such as deteriorated plastic negatives, or fragile glass plate negatives.
Due to their fragile nature, glass plate negatives may require different housing than the plastic ones. A large group of glass plate negatives found among paper files has now been the focus of another research project, which aims to identify methods for protecting and provide safe access to this type of object in The National Archives' collection.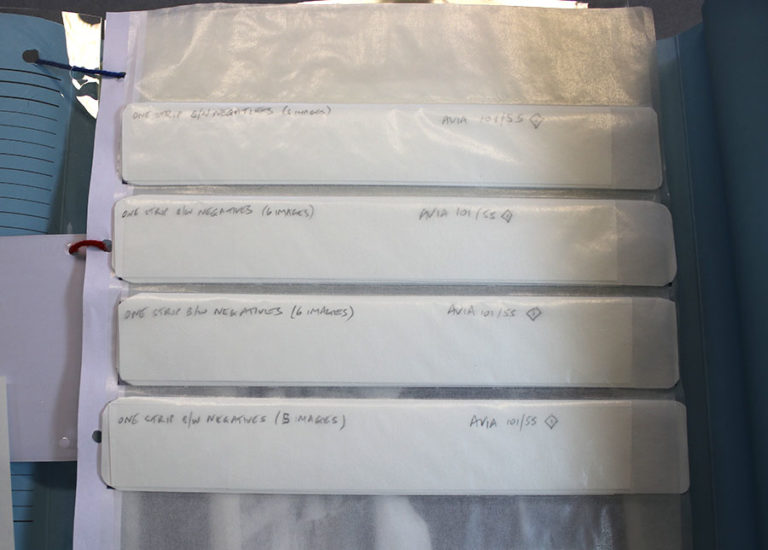 The project has been paused after the building's closure due to the Covid-19 pandemic, but we hope to resume once we are open to again to the public.