The dwelling that you call home will always hold a unique treasure trove of secrets, from the house itself to the area or land it was built on. The architecture will give you a clue as to its history and age, for starters. Whether it was a purpose-built domestic dwelling, a converted coach house, a manor house for the landed gentry, or even an elegant Georgian town house that Jane Austen might have frequented, it will have a history. And as you sit at home and contemplate the ghostly residents of the past, don't you just wonder – if the walls could talk, what would they say?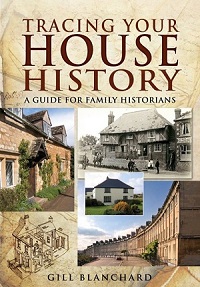 The idea of others having lived in 'your space' through different periods of time is intriguing enough, but you might want to find out more about the previous tenants and their lives within the walls of your home. If so, Tracing Your House History is a useful and practical guide that not only shows you how, but also explains where to begin your research in areas such as archives, libraries, record offices, books and online. It is a great introduction to these resources and explores them in depth, making the research process easier and more understandable, and the obscure language and layout of the documents less intimidating.
Property title deeds are some of the most relevant sources of historical evidence available to help in your detective work. While the information they provide may be minimal, they can often be the missing link for family and local historians in their research. Tracing History Through Title Deeds explains why they are so useful and where they can be found, and gives the reader practical guidance on how to use the information from these documents, without getting too technical.
The book also explains how deeds can reveal family, social and financial relationships, in addition to land ownership, field and place names, the history of buildings and the effect that social change and expansion had on our towns and cities. It touches on the significance of birth, marriage and death certificates, revealing how our ancestors lived, and provides a more rounded picture of the members of a family tree.
For those who want to learn about the design of their home and when it was built, How to Read Houses is a handy little reference guide that also helps you to understand the architectural vocabulary and the visual clues that identify any house style and its historical context. The book incorporates photographic illustrations of the main architectural styles, such as Tudor timber-framed dwellings, Renaissance, Neoclassical, Arts and Crafts, and Modernist dwellings, and provides information on the main materials and components used for the different periods of construction.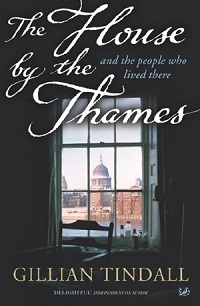 And as tracing your house history is becoming increasingly popular, books such as The House by the Thames gives you an idea of what kind of stories can come out of a single building – the house in question having stood the test of time for almost 450 years.
This old house had windows overlooking the Thames, where people would have watched the Ferrymen carrying Londoners to and from Shakespeare's Globe, and witnessed the Great Fire of London in 1666. The book is rich in anecdote, breathing life into the forgotten inhabitants of the house, from prosperous traders to an early film star. It takes you on a journey through constant social and environmental change, over hundreds of years in London's history.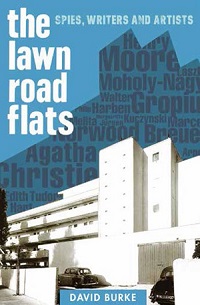 Another iconic dwelling with a mysterious past is the Isokon building in Belsize Park, on Hampstead's lower slopes in North London. Built in 1934, this modernist concrete structure, known as The Lawn Road Flats, housed some of the most prominent and dangerous Soviet agents working against Britain in the 1930s and 1940s. Among them was Arnold Deutsch, the controller of the group of Cambridge spies, and Melita Norwood, the longest-serving Soviet spy in British espionage history.
Another resident was the poet (and Bletchley Park intelligence officer) Charles Brasch, who lived there with a number of British artists and writers, amongst them the sculptor and painter Henry Moore and the crime writer Agatha Christie. It was here that Christie wrote her only spy novel 'N or M?'. As she often said, her characters were invented from what she observed going on around her.
If you like the sound of this book and are interested in espionage, then why not come and see our Cold War exhibition here at The National Archives in Kew, and pick up a copy at the same time.