I have been rather busy for the past week or so. Last Wednesday I enjoyed a quick trip to Birmingham to present a paper at the Enhancing Impact, Inspiring Excellence conference. I have also been finalising the chapter outlines for a book that a colleague and I are currently writing together and preparing to meet some special visitors, as well as carrying on with my everyday tasks and ongoing projects – not least spending time answering enquiries in our reading rooms and by email and live web chat – and, of course, squeezing in the time to research and write this blog post.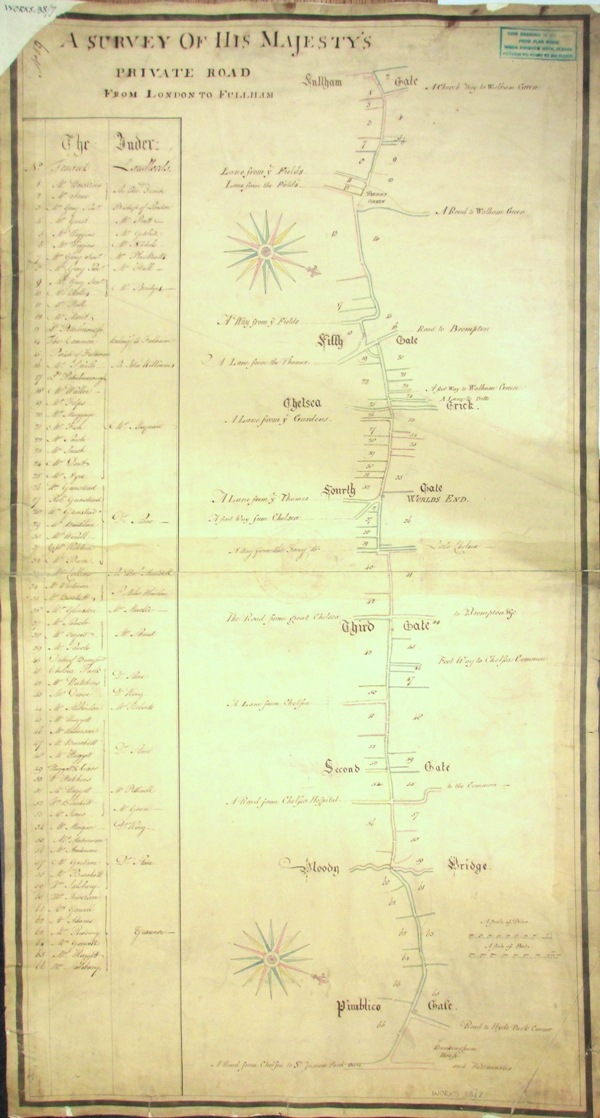 Nevertheless, I found time to go to an evening seminar last Thursday about the King's Road, Chelsea, in the 1960s. 1 It was the topic of this seminar, organised as part of the regular Archives for London events programme, that inspired me to write about a map of this famous London thoroughfare.
This route map 2 shows the King's Road in the early 18th century (almost 250 years before it became the fashionable heart of 'Swinging London') when 'His Majesty' was King George I. The road itself is even older than this. It was built as a private road for King Charles II in the second half of the 17th century. Members of the royal family used it when travelling between London and their palaces at Hampton Court and, later, at Kew.
The King's Road remained a private road until 1830, but from around 1720 it could be used by members of the public who had paid for tokens allowing them to travel along it. 3 Our map may have been made to help formalise the arrangements for this paid access. Since 1830 the road has been an ordinary 4 public highway.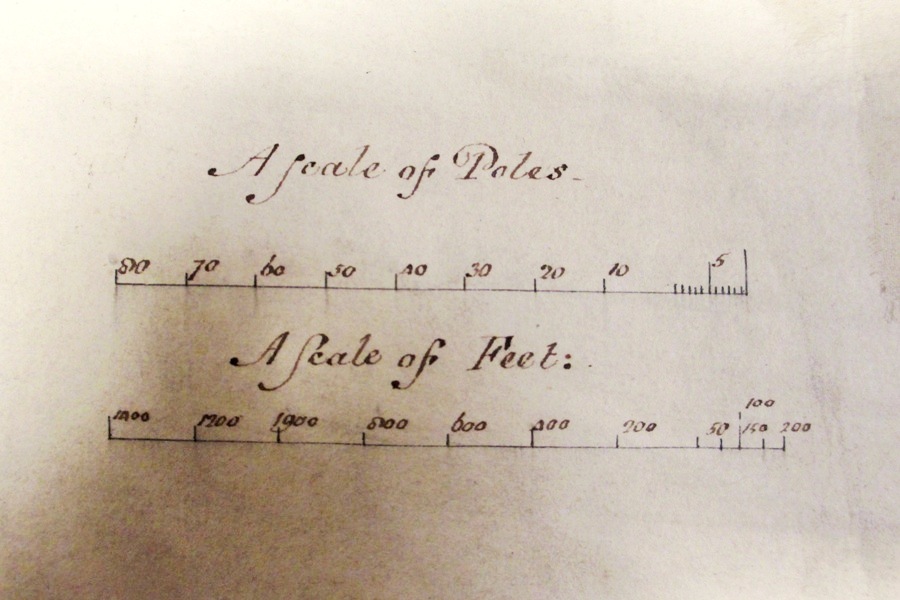 The map is drawn to the scale of 1 inch to about 530 feet. There are two scale bars: one marked in feet and the other in poles. A pole (more often called a rod or perch) is equivalent to 16½ feet or just over 5 metres. 5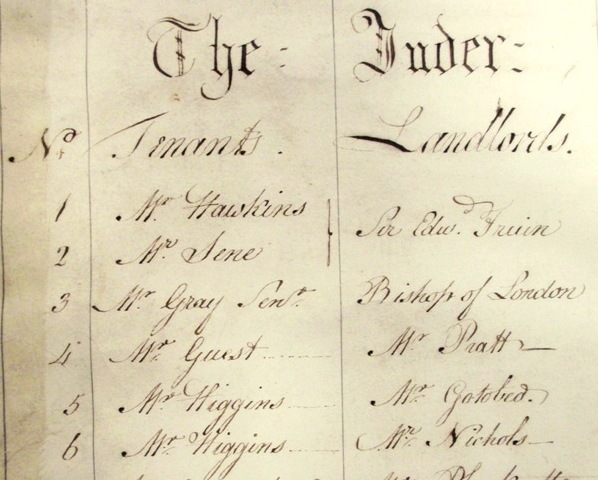 An 'index' on the left-hand side of the map forms a key to the numbered plots of land marked on either side of the road. It lists the names of the various landowners and tenants. Maps that mention people's names can be useful sources for family historians and others interested in individual people or families from the past.
Although showing north at the top had long been standard for printed maps, the same is not always true of hand-drawn maps. These tend to follow whichever orientation fits best on the paper. The two decorative compass indicators on this map reveal that it is drawn with west-south-west at the top.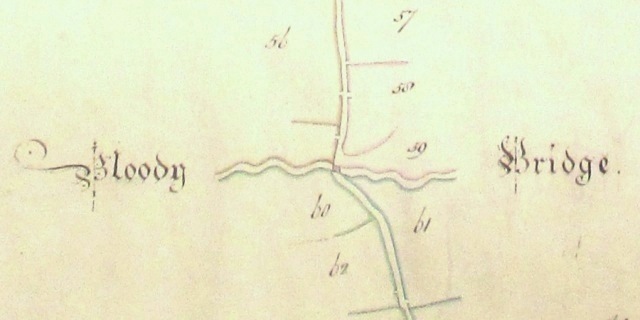 At the time when the map was made, Bloody Bridge carried the King's Road over the River Westbourne. This river now runs underground in pipes, as a result of 19th century engineering work. One section of it now flows through a conduit above the platforms at Sloane Square tube station.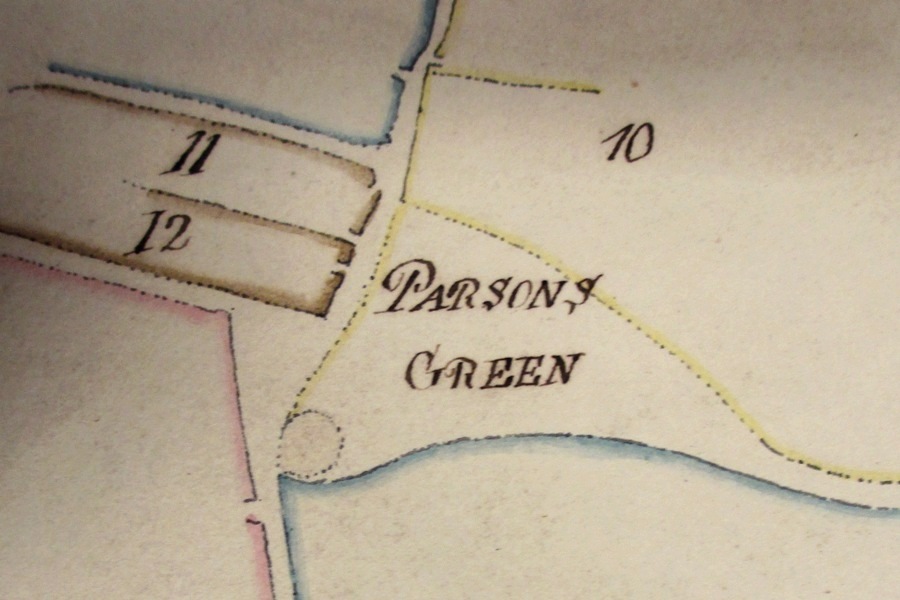 The triangular area of open space called Parsons Green has since given its name to a suburb and a tube station. This portion of the road, running from Waterford Road to Putney Bridge – towards the top (Fulham) end of our map – is now called New King's Road.
If you prefer maps that are a little more modern, you might like this unusual map from the collections of the Museum of London, which shows Chelsea as it was in around 1960.