Using creativity to explore our collections is especially relevant at a time when we are all looking for ways to look after our wellbeing and maintain good mental health. As the theme of this year's Mental Health Awareness Week is kindness, Sara Griffiths and Michael Mahoney from Outreach at The National Archives are sharing two striking examples from our collection for you to download and colour in, in the hope that it will provide you with a welcome opportunity to switch off for half an hour.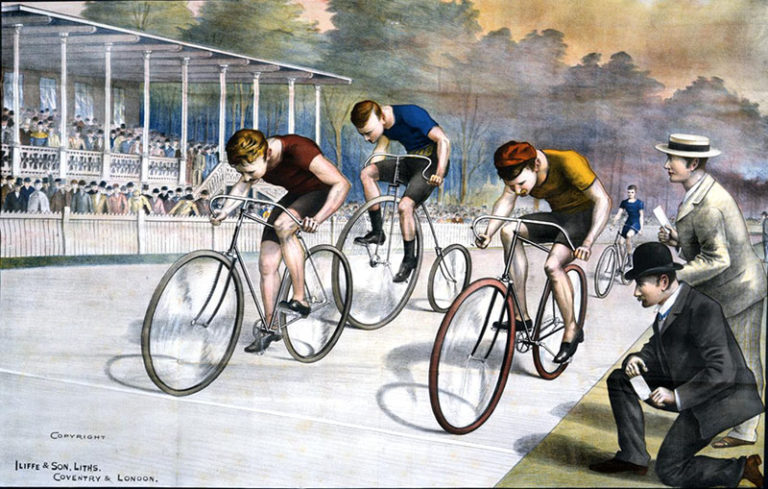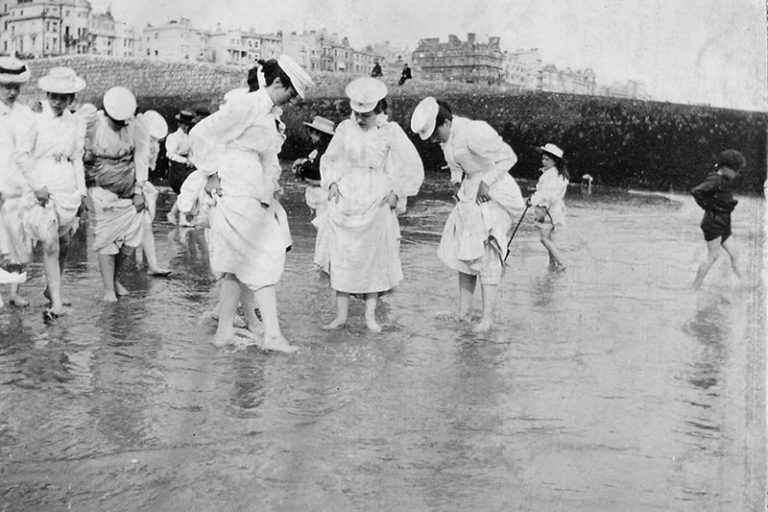 The designs included here are from our COPY 1 collection; the original designs were included with applications for the registration of proprietorship at Stationers' Hall under the Copyrights Acts, between 1842 and 1912. They provide a taster of a forthcoming National Archives colouring book that we hope to publish later this year, themed around Victorian work and play.
We've included some suggestions below to help you think about the images in different ways while you're colouring. We hope you enjoy the activity; please feel free to share your colourful efforts on social media and tag us in!
Cycle race
This drawing is based on a colourful illustration of a cycling race, featuring amateur cyclists possibly conducting a time trial, by Iliffe & Sons in 1893.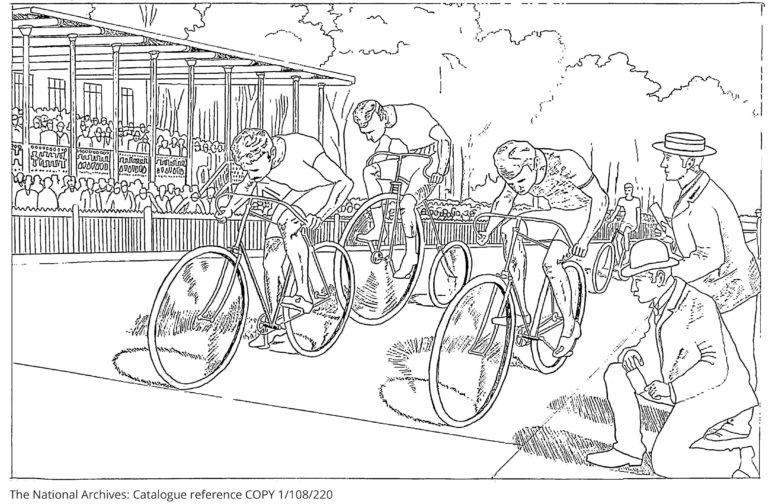 Download the drawing and start colouring in
With parks closed to cyclists during lockdown, cycling has become increasingly popular. Study the poster more closely and you might be surprised to see a cyclist on a Penny Farthing amongst more recognisable bicycles which seems like a real anomaly. Does this help you date the picture? Production of Penny Farthings stopped shortly after this date.
Look at the handlebars and the basic frame of the bicycles; there are no gears and little in the way of technology compared to today, but the cyclists' gaze is directed firmly and professionally on the track. The two official-looking men in the foreground suggest that the cyclists are nearing the finish line. Who is going to win?
In the background of this picture, an anonymous crowd looks on. Imagine you were in that crowd? How might it feel? What sounds would you hear as the race nears its conclusion? Perhaps you are missing the excitement of sports fixtures currently, the build up to a match, the excitement of being part of a crowd cheering for a common team? What memories do you have of exciting sporting events?
Perhaps the image conjures up that adrenalin rush you can get from cycling, the challenge of your body's response to the road ahead, the pumping of your heart, the heat in your leg muscles, the grip on the handlebars? Perhaps you experienced that sensation first as a child? What do you recall of your first bike?
Maybe you think of cycling more as a relaxing event rather than a sport, allowing you personal freedom, a chance to escape, to feel the cool air on your face, to see new things. Would you go by yourself? Are you cycling with friends? Where would you go?
Paddling ladies
This drawing is based on a photograph of a group of ladies standing in the sea, registered by Joseph William Leigh in 1899. The location of the photograph is unknown.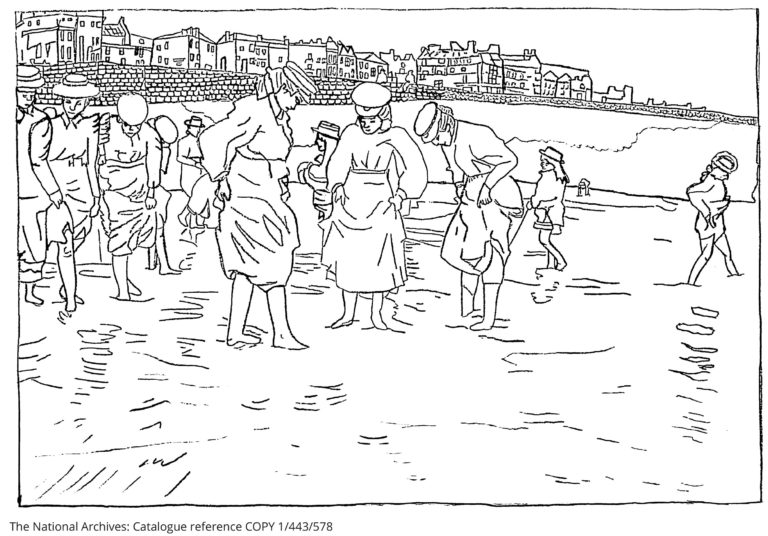 Download the drawing and start colouring in
This black and white photograph of young women paddling in the sea offers us an insight into the novelty of seaside excursions for this group of women, at a time when the warmer weather makes us long for holidays and relaxation. What strikes you most in the photograph? I am struck by the formality and restriction of their clothes, as they gather up their dresses for fear of ruining the fine material in the salt water.
It seems as though this is the first time the ladies have ventured into the sea; they all look down at the shallow water, staying close to safety's edge. The sea seems foreign to them; one lady has her arm around another's shoulder for support, hesitating, unsure of her ability to balance.
So who are they? Is this a group of friends, part of an organised outing? Or is it a school group as they seem quite young and rather self-conscious? Are they happy? What new sensations might they be experiencing; the sea water lapping against their legs, the stones or sand under their feet? Does the air smell fresh? Maybe they feel too embarrassed to notice, watched by the two figures sitting on the wall behind? Perhaps there is also a chaperone or teacher out of view, quick to scold any inappropriate emotion or behaviour?
Perhaps you can recognise the buildings in the background and help us locate it? Could it be Brighton? If you could go to the sea right now, where would you go? Who or what would you take with you?