So who is swanning around, while the rest of us go about our business?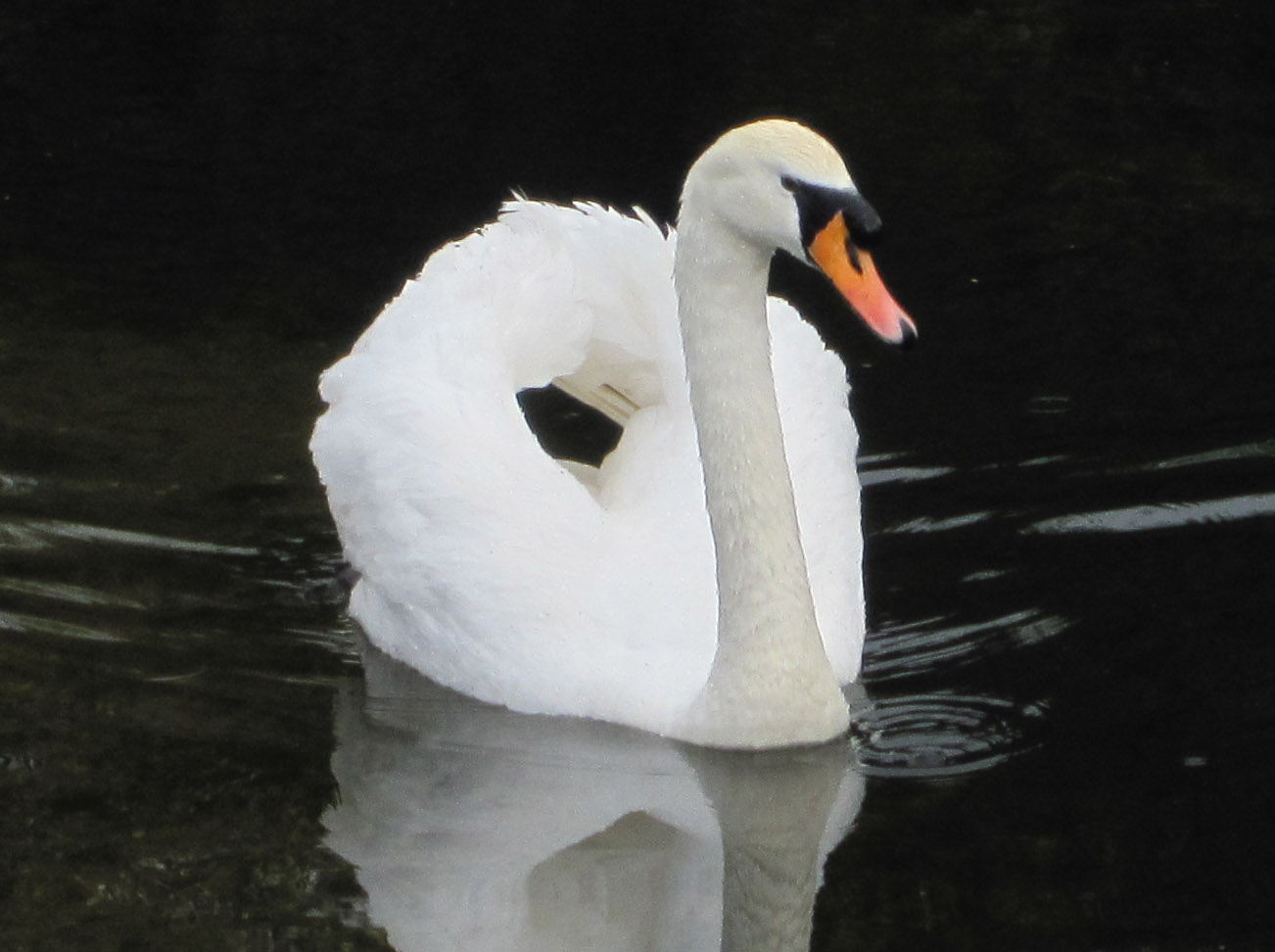 During each year we have lots of feathered visitors come and go, but for a long time we have not been visited by swans. Then, late last year, this all changed when pondweed grew and took over the pond – not good for the aesthetics of the pond, but great for biodiversity as it became a great food source for a family of swans.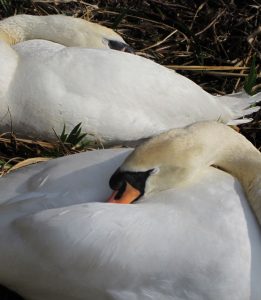 In late autumn a family of swans arrived, but didn't stay for long. Then, during the winter months, there were a number of juveniles on the pond – up to as many as seven. At one point the weather became so bad that ice took hold on the ponds, and it was during this time that the adults returned.
As is their nature they became territorial and forced the juveniles to leave. It was hard to watch, but as it is nature's way you learn to accept the behaviour.
On a couple of occasions though we had to call the Swan Sanctuary to come and collect the young swans as they became subdued by the adults' behaviour. Two young swans were then released further along on the Thames. Shortly after, the adults left too.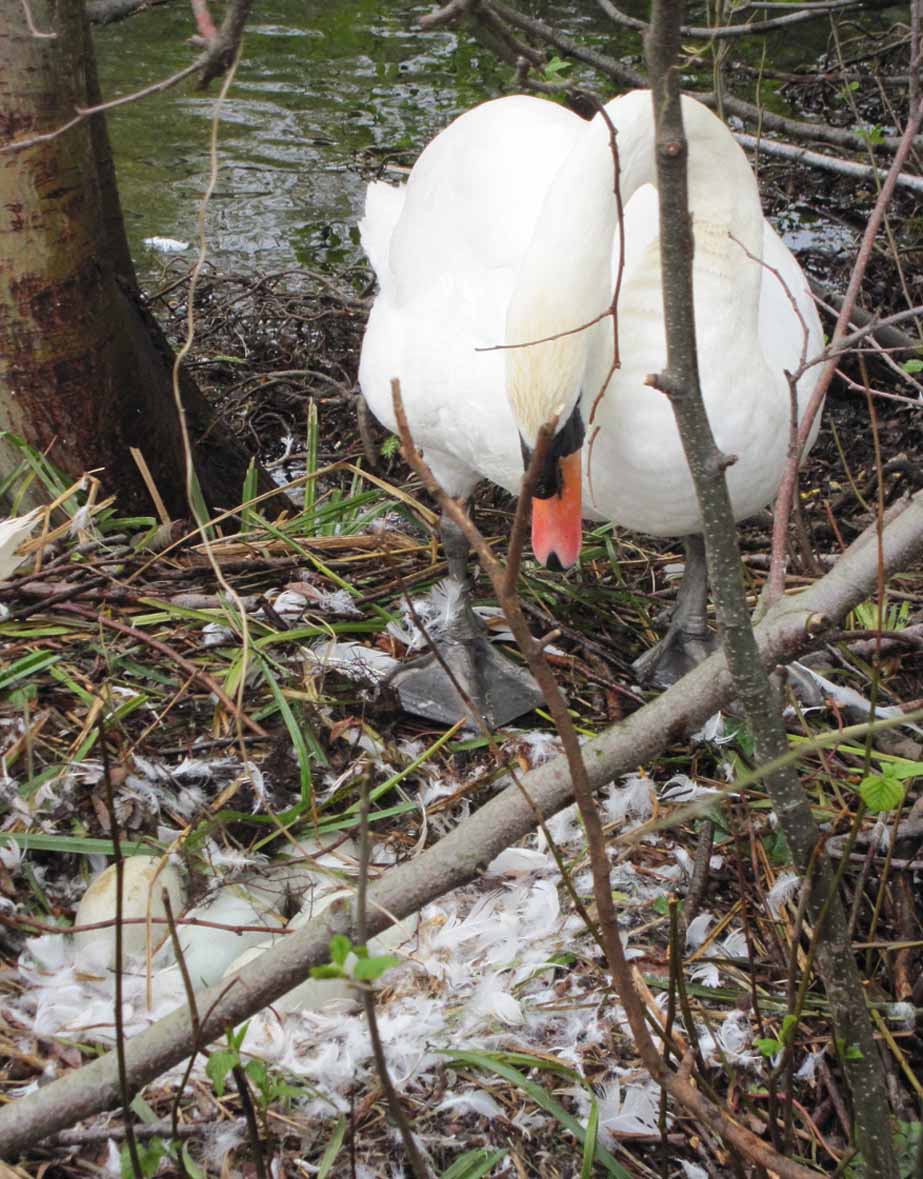 Then about six weeks ago, a pair of adults took up residence on our lower pond. I watched one day as they attempted to make a nest, but I'm sure they were only practicing, as nothing became of it.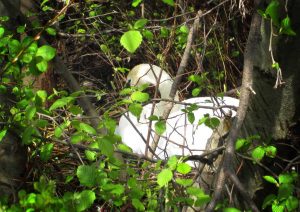 However, Derek the groundsman informed me that they had built another nest in a more secluded spot.
Although it is in an awkward place for photographing you can see that they have settled nicely and there are now five eggs.  I will be keeping an eye on our new family and once the eggs hatch I hope to post some more photos.
If you want to know more about the family of swans we now have nesting here at The National Archives, just post a comment and I will keep you up to date.