Two weeks ago I was fortunate enough to be in Wellington, New Zealand as an invited representative of The National Archives at Future Perfect 2012. I was asked to give a presentation that focused on some of the technical work we do in Digital Preservation, with a nod to the strategy the department has adopted over the last few years and continues to pursue (energetically) in 2012 and through 2013 with the new work being completed on the Digital Records Infrastructure Project.
My presentation was entitled Survival of the Bits and focused loosely on what I perceive to have been an evolution in our work throughout the last few years. The presentation is online and can be viewed here. I received positive feedback about the talk over the course of the two day event, many of the comments praised the honesty of what was presented. The struggle we have in digital preservation is there is so much we have to do, or at least a lot we might want to consider doing to preserve digital records for future generations. We can either try and attack everything at the same time – ultimately this would result in spreading resource too thin and not achieving very much – or we can prioritise and achieve results with the most pressing of problems. Within the department we discussed the idea of an 'unholy trinity' of digital preservation: volume, ability to ingest, and knowing what we've got. With the aforementioned focus of 2012 and 2013 I suggested to the conference that we are really beginning to see an impact in addressing each of these challenges, but our work in format identification is the most advanced and a challenge it looks like we're well on the way to beating.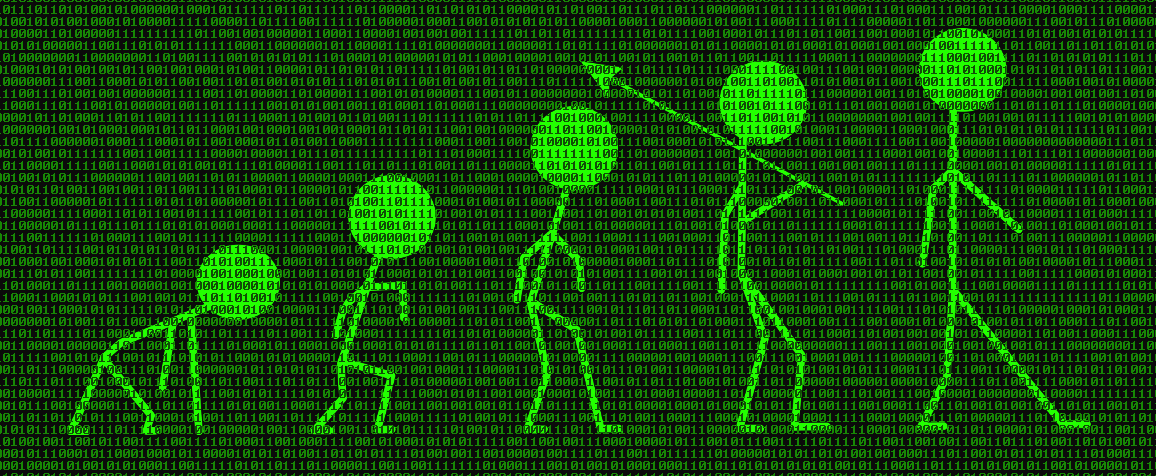 My presentation concluded by revisiting the idea of the 'Digital March of Progress' – where are we on that timeline? Perhaps somewhat cheekily I tried to answer this question for the entire discipline – Cro-Magnon man. I think we might just be in a position now where we're a single evolution away from becoming 'Modern Man'. Within the department at least I see that we have developed tools that we're using to aid our work, tools like DROID and PRONOM, but we also exploit community developed tools such as Jpylyzer. Some tools we adopt are less progressed, others are almost completely evolved, but we're also starting to think about how we can take some tools further and turn them into something else; learning about the emergent behaviours of tools that complement each other in cumulative work flows.
After the conference I spent time at National Archives New Zealand and The National Library of New Zealand (NLNZ), also in Wellington. Discussions ranged from the ingest of digital material into the archives to the core digital preservation work that myself and counterparts in New Zealand and other countries do as Digital Preservation Researchers. The discussions I had with colleagues at NLNZ, National Archives and Records Administration (NARA) in America, and the National Library of Australia, among other distinguished invited speakers, were lively and informative, and will likely direct some of my research this coming year. It also stamped firmly in my mind that the field we are working in really is progressing.
Finally, this conference reminded me that, in these economically challenging times, it's not always possible to attend such events, and we were incredibly fortunate to be a guest of the conference organisers at Future Perfect 2012. It reminded me how important it is for the community to find itself in the same room at the same time, sharing, debating, discussing new ideas and initiatives, and sharing in a collective diversity that can only enrich and better enable our ability to preserve the digital record. Hopefully, with the tools we publish at The National Archives and the example we set, we can continue to be seen as an organisation innovative enough to be considered worth being part of these conversations. The biggest message that resonated at the event was that only as a community and a collective can we solve all the challenges that face us in digital preservation, one challenge at a time, a march of progress towards the survival of the bits.
 Additional information:
Future Perfect 2012: Conference Programme and Presentations
Future Perfect 2012: Archives New Zealand YouTube channel including conference videos
Ross Spencer: Survival of the Bits – YouTube (via Archives New Zealand YouTube Channel)
Cassie Findlay, Project Manager, Digital Archives at State Records New South Wales: Event Round-up