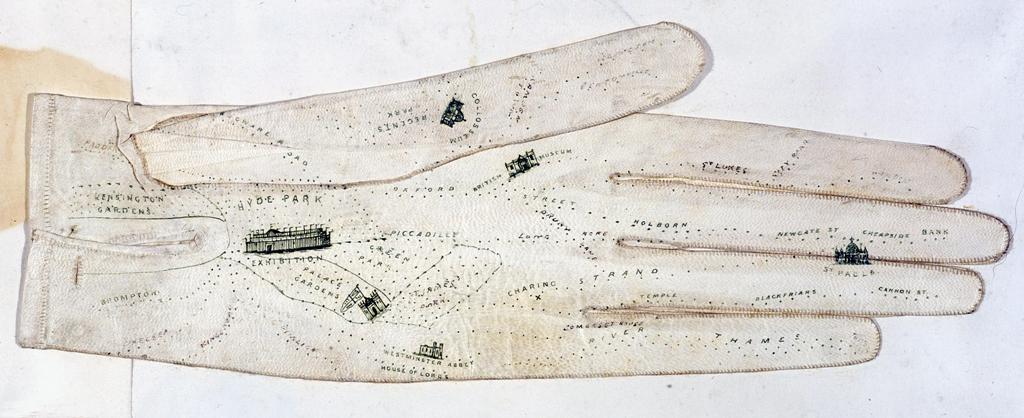 The National Archives holds a vast accumulation of historic maps but few are as unusual as this one (document reference EXT 11/159). It's a leather glove painted with a map of London landmarks and was designed to help fashionable ladies find their way to and from the Great Exhibition held in London's Hyde Park in 1851.
As far as we know, the glove was never produced commercially. This example survives because its creator, George Shove, chose to protect his design by registering it with the government. This involved depositing a 'representation', which was a sample, a drawing or a photograph of the design, at the Office of the Registrar of Designs.
160 years later, Shove's vision of maps in the palms of our hands has come true for many, thanks to mobile internet.
What next? If you like this, you can:
Explore our online exhibition of registered designs and use our online guidance to help you get started with your research
Examine the detail on this quirky modern map of London, featured on the British Library's website
Discover another 'handy' map on the Strange Maps blog
Read Trevor May's book Great Exhibitions (currently on special offer in The National Archives online bookshop)