Who would have thought when we shut and locked the doors behind our last school group in March 2020 that it wouldn't be until October 2021 that we flung them back open again?
For 19 long months an uncanny silence settled over the more traditionally 'noisy' areas at The National Archives. Classrooms lay empty, tables unencumbered by lunch boxes and stairways untrammelled by the flocks of brightly coloured students which have become so characteristic of the Archives over recent years.
Not any more …
The 5th October 2021 heralded the re-opening of our on site school sessions and the return of our chattering visitors. This time, students were greeted by a gleaming set of doors and the whiff of fresh paint as we inaugurated one of two brand new Learning Spaces with a session on 'Suffragettes – through government's eyes'. The students' excitement was contagious, with documents which had lain dormant for many months brought back into the light to be examined, discovered and discussed.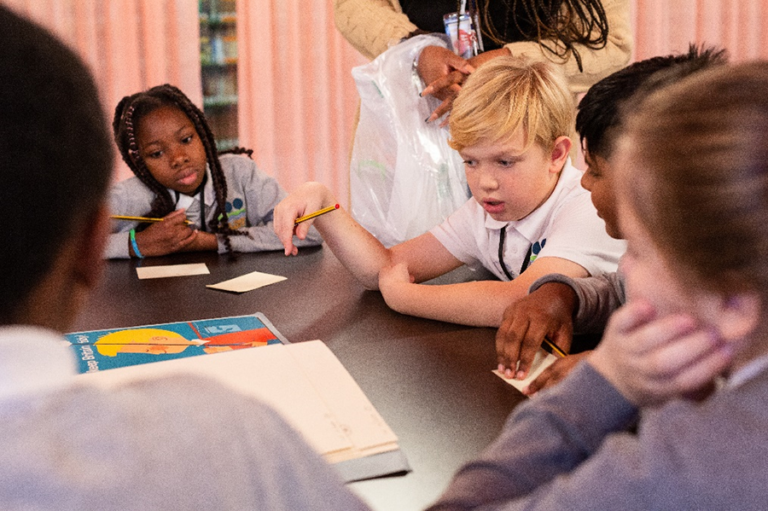 As confidence in a post-COVID world grows, so have our on site bookings. Despite the occasional COVID-related bump in the road, we have run 46 on site sessions to date and are sold out for the whole of the spring term. After such a long break teachers are grateful to have the opportunity to engage their students with our incredible documents in person.
Indeed, in a reassuringly familiar way, November saw the Archives hijacked once again for the 'Kids in Museums' takeover. Reminiscent of scenes from not so long ago (but sadly feels longer), 60 students from Crane Park Primary descended upon us with spades of enthusiasm and fresh ideas about how we should run the Archives.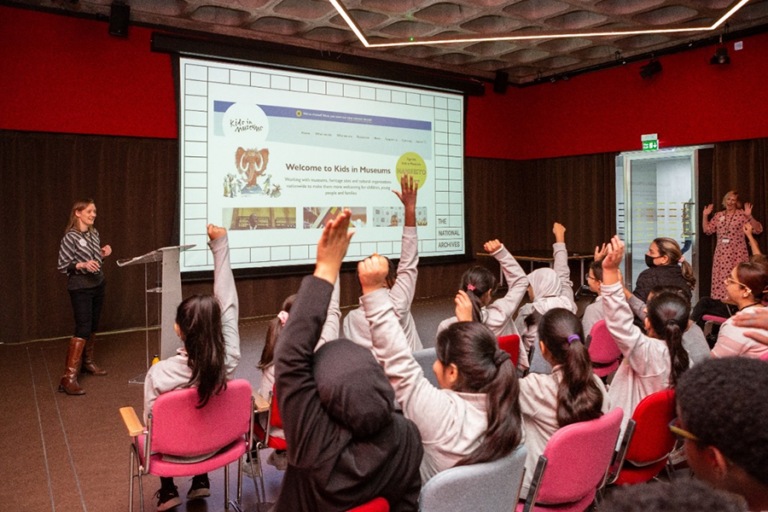 And it's not just the school students who are having all the fun back in the building. Our family programme, running online throughout the pandemic, opened its doors to the Time Travel Club in October with a glorious seasonal celebration. The accompanying Craft Club stopped visitors and staff in their tracks as they welcomed the long absent sight of children getting messy at tables overloaded with glitter, glue and sequins. Further plans, kicking off with workshops and a trail themed around the 1921 Census, hopefully herald the regular return of our four-foot-tall visitors.
Despite the renewed activity on site, our Education and Outreach teams continue to break records with online learning provision. In 2020/21, through live online teaching, CPD delivery and assembly materials, we connected with more than 10,000 participants. This year to date the number of students that we've taught online stands at just under 14,500. Exciting geographic shifts have taken place: last year 57% of our sessions were run to schools based outside London, while pre-pandemic levels of engagement outside London stood at 17%. These geographical gains will be cemented further with the opening, later this year, of our brand new Broadcasting Studio, which will give us the technology to extend our services to schools who can't make it to see us in person.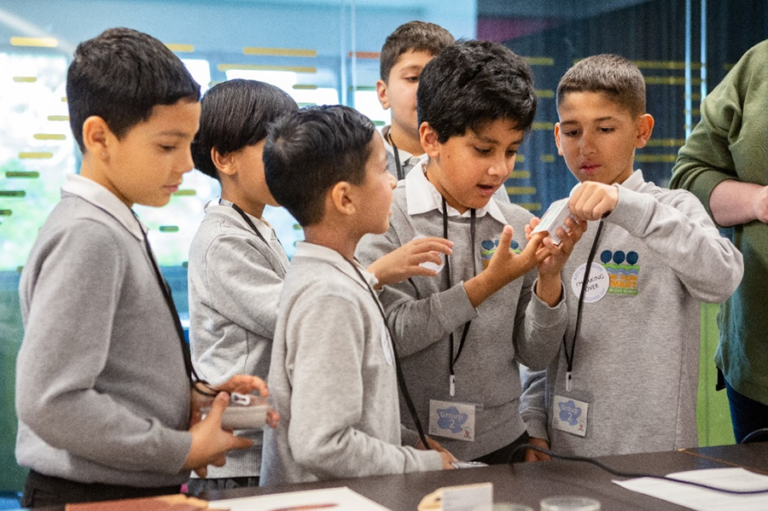 At this stage I have learnt the hard way not to get too carried away – COVID isn't quite done with us yet, and there will surely be surprises along the way. But as we swing into spring, and enjoy the return of our migrating flocks, I can't help but feel positive about the forthcoming year, and hope that this time they are home to roost.
If you would like to book a school group in to one of our on site or online workshops, please use the following link: https://www.nationalarchives.gov.uk/education/. Alternatively, contact us directly on educationbookings@nationalarchives.gov.uk.