If there is one thing we all enjoy, it's a decent love story. One that fills our hearts with the joy, hope and despair of human attraction. One that we might relate to and which inspires us with wonderful characters, whether it's the eventually-happy-ever-after-union of Jane Austen's Elizabeth Bennet and Mr Darcy, or the story of Cinderella and her Prince Charming. We all want that happy ending, don't we?
When thinking about some of the great love affairs of our time, Shakespeare's Romeo and Juliet spring to mind – a coupling that we are all so familiar with, and the actors in the world's most famous love story. But elsewhere in that turbulent era of Tudor history, it's Queen Elizabeth I and Robert Dudley who take centre stage in the flirting game. Theirs was a dalliance that would last for nearly 40 years.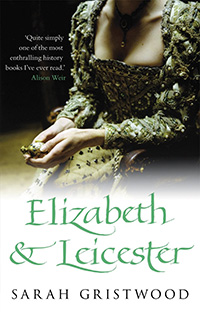 While Dudley was to be the love of Elizabeth's life, for 'Good Queen Bess' there was no lack of suitors. Elizabeth enjoyed the attention of young male courtiers such as Sir Walter Raleigh and Robert Devereux, Earl of Essex, who flirted their way into the queen's favour. However Robert Dudley, her 'Sweet Robin', remained the queen's first and probably only love, based on the contents of intimate letters they sent to each other.
The evidence is presented in 'Elizabeth and Leicester', a book which is full of detail and anecdote and provides a gripping account of this enduring yet edgy love affair, conducted all the while as Dudley managed to keep his head, and Elizabeth…her virginity.
Fast forward a few centuries to Georgian England, where a beautiful young lady known as Emma Hart rose from poverty to become one of the most recognisable women of her time.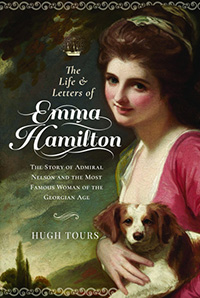 Emma began her journey to international fame in London and in 1791 married Sir William Hamilton, a British envoy to Naples. It was here that Lady Hamilton, as she now was, met Admiral Nelson and soon became his mistress. But although Emma was still married to Hamilton, the three of them lived together in a bizarre ménage-à -trois…much to the nation's disgust.
This Georgian soap opera died a death quite literally, when Nelson was killed at the Battle of Trafalgar (1805), leaving two women's lives in pieces – Fanny, his wife, rich and lonely, and Emma devastated and destitute. The book, 'The Life and Letters of Emma Hamilton', explores her early years from the letters she wrote as well as those she received throughout her life, while giving a fascinating insight into her mind and soul, her character and the relationship she had with Nelson.
Another famous love story was born from a very Royal Queen of England, Victoria, and her Prince Albert. These two were first cousins and despite it being a love match they were two very different people – she was impulsive, emotional and capricious, while he was cautious, self-controlled and logical. But their union was a passionate love affair, and the evidence from Victoria's journal and correspondence to him showed clearly that their desire for each other was very real.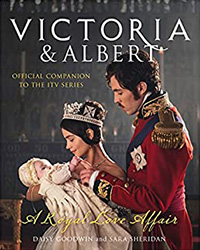 In the book 'Victoria and Albert: A Royal Love Affair' letters and diaries reveal their most private and public faces in their marriage. It charts the constant ebb and flow of power between the couple, and presents a picture of a very modern marriage. This companion book to the ITV series 'Victoria' is full of rich historical detail and takes the reader deeper into the Victorian era.
Continuing along the path of Royal love affairs, there was also Edward and Mrs Simpson, a scandalous liaison between an English king and an American divorcée. Wallis Simpson was the woman who rocked the world and almost brought down the English monarchy, when Edward chose love over the throne and abdicated in 1936.
'Wallis in Love', written by Andrew Morton, tells a riveting story, using new material from interviews, secret letters, diaries and other primary sources never before seen. It discloses startling new revelations on the woman who may have got what she wanted but possibly at the expense of her own happiness. The book also reveals the men Wallis truly loved, the men who broke her heart and, in turn, the hearts that she broke too.
---
Please note: The bookshop at The National Archives is closed until further notice, and we are currently not taking any online orders. Please see our news story for updates. The books mentioned above are available from all good booksellers.