Welcome to the new year. After the copious amounts of food, visits to relatives, unwanted presents and overexcited children, one can start gathering up the cards for recycling and drinking tea again (all that champagne can be so wearing, darling). The holidays are over, work beckons and that Christmas high has gone flat. It's back to normal… however you define normal.
It's the time for resolutions, to start thinking about signing up to the gym (again?) or getting on that shiny new racing machine you found under the Christmas tree (apparently it's just like riding a bike).
The other thing that keeps us going through the dreary January days is to plan for the summer holidays. Check that passport validity and the use-by dates on last year's sunscreen and decide between an ambitious trek up Kilimanjaro and a laze by the pool with an exotic cocktail close to hand: Both have their charms. But you will need to save up. January is a lean and hungry month. Armchair travel is often the only option; at least the queues at check-in are shorter. Pick up a copy of Maps: Their Untold Stories, open at random and travel to a distant place and maybe even a different time (admit it, you fancy yourself as the next Doctor Who). Within these pages are seven centuries of maps held here at The National Archives: early medieval maps, military campaign maps, maps of long-deserted villages or secret treasure islands.
Another title perfect for the armchair traveller is An Atlas of Countries that Don't Exist, a book devoted to details and maps of 50 countries which occupy a transient limbo-land unrecognised by the UN, lacking diplomatic recognition and with shifting borders.
Places you would love to send a postcard from, 'Bonjour from Mayotte – you would so love diving off the coral reef here'. Or call in to work, 'So sorry, I may be late, problems with the Knights Templar in Pontinha' (a refreshing change from 'leaves on the line at Surbiton').
If you feel up to a small outing, you can always come here to Kew. We have quite a few interesting events on in January. On 26 January Professor Maggie Andrews, Professor of Cultural History at the University of Worcester, is talking about 100 Years of the Women's Institute. Do some background reading first and you can ask a great girlie swot question after the talk: I'd recommend one of the excellent histories on the Jam and Jerusalem girls now available in paperback, such A Force To Be Reckoned With by Jane Robinson or Jambusters by Julie Summers.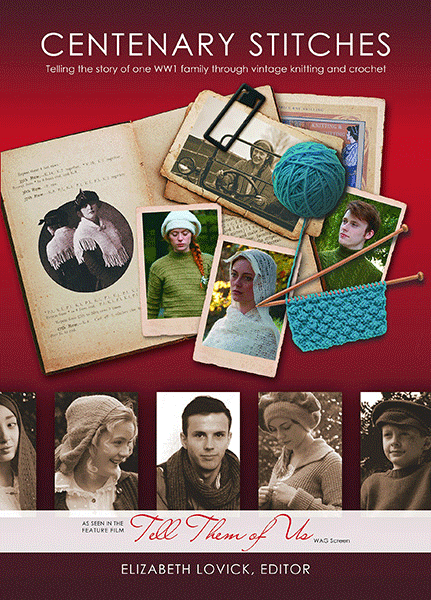 For those interested in the First World War, we will be hosting an exhibition of the costumes produced for the film Tell Them of Us from 5 January to 19 March. Tell Them of Us is a moving account of one family in the First World War and the impact on those who went to fight and those who stayed behind, inspired by the names on a war memorial in the tiny village of Thimbleby. Our exhibition, Centenary Stitches, goes behind the camera to describe the work of an international army of knitters who helped costume the film. The full story is told in the accompanying book Centenary Stitches complete with some of the actual knitting patterns. On Friday 15 January there will be a screening of the film itself, followed by a Q&A session with the cast, crew, and descendants of the Crowther family. On Thursday 18 January we will hold a family event where children can dress up in replica outfits inspired by the exhibition and have a go at some fun craft activities. After the screening we will have copies of the DVD of the film available to purchase. If you find this all so inspiring, pick yourself up a copy of Knitting For Tommy and get on with that plain and pearl.
And finally, just a timely reminder for the January penny-watcher: our online bookshop sale is on at the moment so take a little time to browse the wealth of history titles we have available at huge discounts and bag yourself some January reading.