This blog post is part of 20sStreets, in which we explore local history stories in the 1921 Census, connecting people of the 2020s with people of the 1920s. Discover your own local history and enter our 20sStreets competition.
Earlier this month I wrote a blog about the history of the street I currently live on in Staines, Surrey, using sources such as the census returns, maps and trade directories. Today I turn my attention to the house I spent virtually all of my childhood in called Kirby (or Kirkby Moor), on the edge of the market town of Brampton in Cumberland, now Cumbria, 14 miles from the Scottish border.
Kirby Moor was built as a country house in 1868 with Gothic-style architectural features, which were common until the end of the 19th century. The house, with nine habitual rooms, is situated on private land at the end of a driveway, and is some distance from any road, so searching by street on the 1921 Census address field didn't work. Instead, I chose to search for a person but only filled in two fields – 'Location in 1921' (Brampton, Cumberland) and 'Optional keywords' (Kirkby Moor). The results revealed those that were living in the house on Census night (19 June 1921) but we'll come back to this later in the blog.
Kirby and Kirkby denote the Norse words Kirkja and Byr meaning 'Church' and 'Settlement'. Not far from the house is the old parish church of Brampton, now known as the Old Church. It dates from the 12th century and was replaced as the parish church in 1878 by St Martin's Church, located in the centre of the town.
My parents moved to Kirby Moor with their four sons nearly a century after the house was built, when I was two years old.
The house first appears on the 1871 Census when it was occupied by Thomas and Annie Farish and their daughter Annie, general servant Elizabeth Forster and nursemaid Mary Davidson. The next household on the page of Census returns for 1871 is that of Thomas's father, Isaac Farish, who lived in a substantial property nearby called Greenfield, with his wife Anne, his son, also called Isaac, and a general servant, Sarah Wood. Greenfield is now called Garth House and is a Grade II-listed building, built in 1830.
Isaac Farish is listed as a draper and landowner and had his own shop in the centre of Brampton where his son, Thomas, worked with him. It's more than likely that Thomas was the first resident of Kirby Moor – the notice of his marriage to Annie Stephenson at Newbrough Church, Northumberland on 22 April 1869 records him as resident at Kirby Moor, Brampton. It's also probable that their daughter, Annie, was the first baby to be born in the house on 6 May 1870.

Ten years later on 3 April 1881, the head of household is recorded as 43-year-old widow Annie Farish with her 10-year old daughter, Annie, and five more children and two general servants. Her husband, Thomas, passed away on 11 December 1877 from pneumonia, before his youngest child, Martha, was born. During the late 1800s and early 1900s, pneumonia was the leading cause of death due to infectious disease and the third leading cause of death overall. Thomas's father, Isaac, died nine years later in 1886 and in 1890 his younger brother Isaac passed away, signalling the end of the family drapery business.
Thomas is buried close to his father and brother in nearby Old Church graveyard.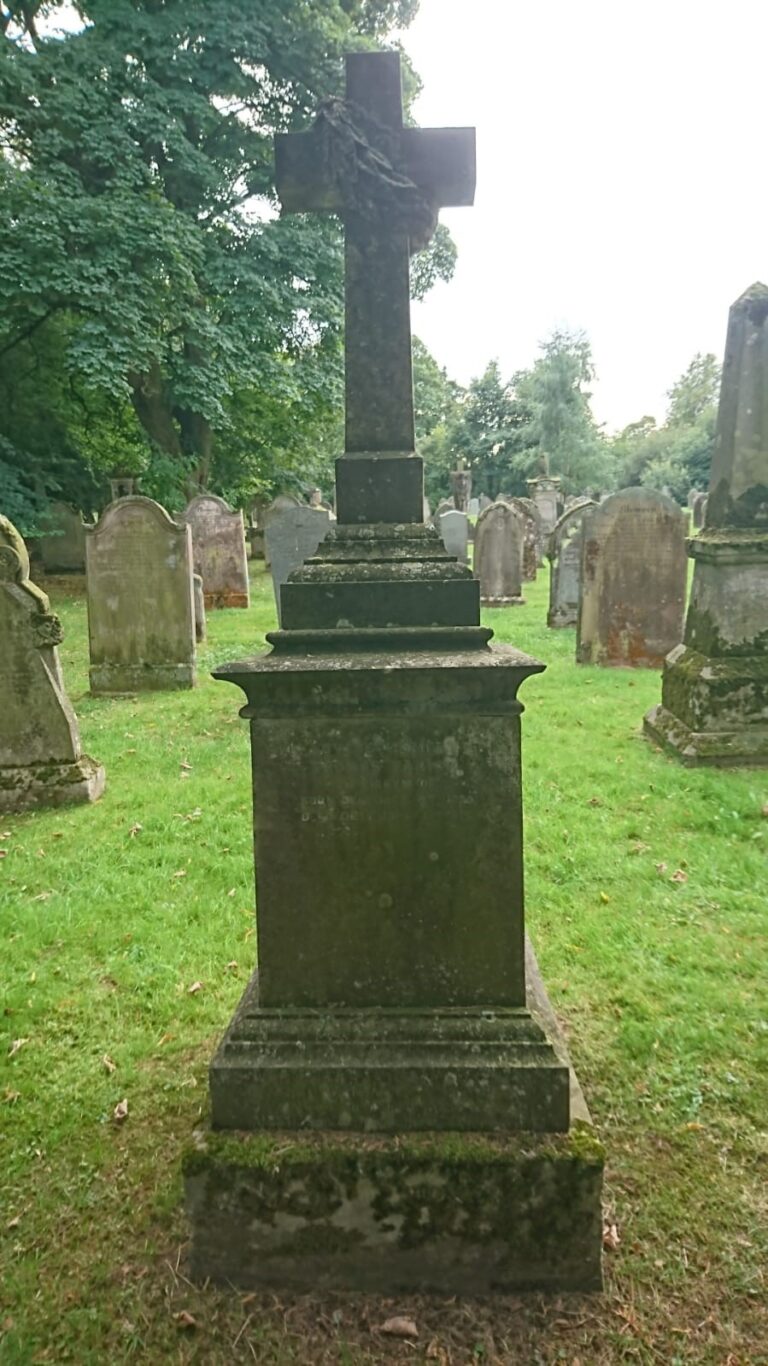 By 5 April 1891 there were new residents at Kirby Moor. The head of household is recorded as 73-year-old Presbyterian Minister, Robert Brown, from Scotland. With him is his wife Mary and daughter Annie, together with a visiting evangelist from Scotland, James Walker, and domestic servant Janet Carruthers. It's probable that Robert preached in the Brampton Presbyterian chapel. He passed away in 1896 aged 77. Meanwhile, former occupant Annie Farish and her young family had moved to Ryton, County Durham, close to where she was born in Thodforth.
By 31 March 1901, Kirby Moor was occupied by two brothers, Henry and Richard Hyslop. Both were listed as farmers but were perhaps better known, with their brother John, as successful breeders and trainers of greyhounds. Henry died aged 66 on 9 May 1907 and older brother, Richard, died aged 83, in 1914. Published obituaries for both noted they were well known in the coursing world, attending the Waterloo Cup for over 50 years with successful winners at the Coursing Gold Cup at Haydock Park.
Coursing was a sport of hunting game animals, notably hares, with greyhounds using sight rather than scent. It became illegal in 2005. The Waterloo Cup was held annually at Great Altcar in Lancashire and was by far the biggest annual hare coursing event in the United Kingdom. It was often referred to by its supporters as the blue riband event of the coursing year. The event attracted tens of thousands of spectators and ran from 1836 to 2005 when the sport was banned by the Hunting Act 2004 (c 37).
And so to the 1921 Census where we find a new family in residence at Kirby Moor – the head is recorded as 43-year old farmer, Walter Sutcliffe, from Hebden Bridge in Yorkshire with his wife Florence, daughter Elinor and sons Andrew and Richard. He too bred greyhounds and was prominently associated with coursing. Walter and Florence are still resident on 29 September 1939 when the National Register was taken, with two servants.
The Second World War would bring tragedy to Walter and Florence. Shortly after 13:30 on 23 February 1940, their son, Andrew Roberts Sutcliffe, was killed serving as Leading Aircraftman in the Royal Volunteer Air Force. With three others he was killed in a navigational exercise when their aircraft Avro Anson MN5086 crashed at Rhossili Hill near Swansea in Wales. The court of enquiry reported that the cause of the accident was a collision with high ground in conditions of patches of sea fog and low visibility. He was 26 and his gravestone is one of three Commonwealth War Graves for the Second World War at the Old Church Cemetery in Brampton.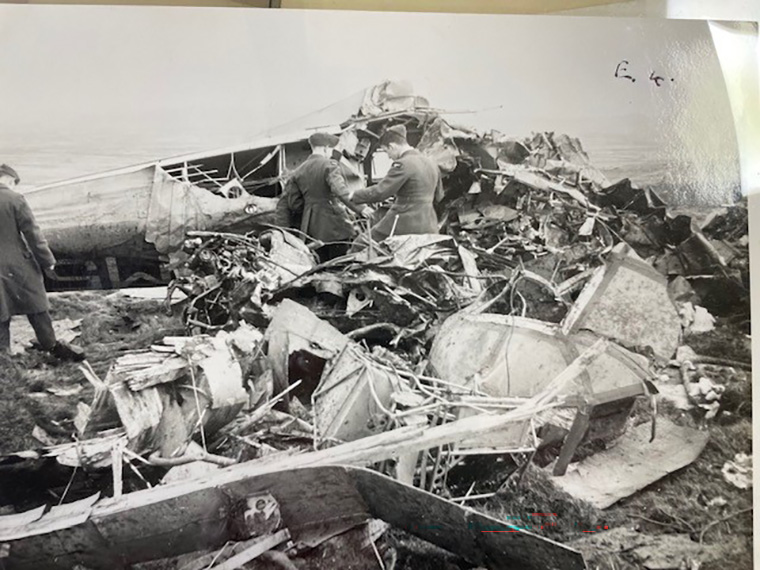 Their other sons survived the war. Eldest son, Squadron Leader Walter Philip Sutcliffe, who was a 10-year-old boarder at Lime House School in Wetheral on the night of the 1921 Census, was awarded the Distinguished Flying Cross and the youngest son, Richard Charsley Sutcliffe, would serve as a Captain in the Royal Artillery. Their daughter Elinor also saw service in the Auxiliary Territorial Service.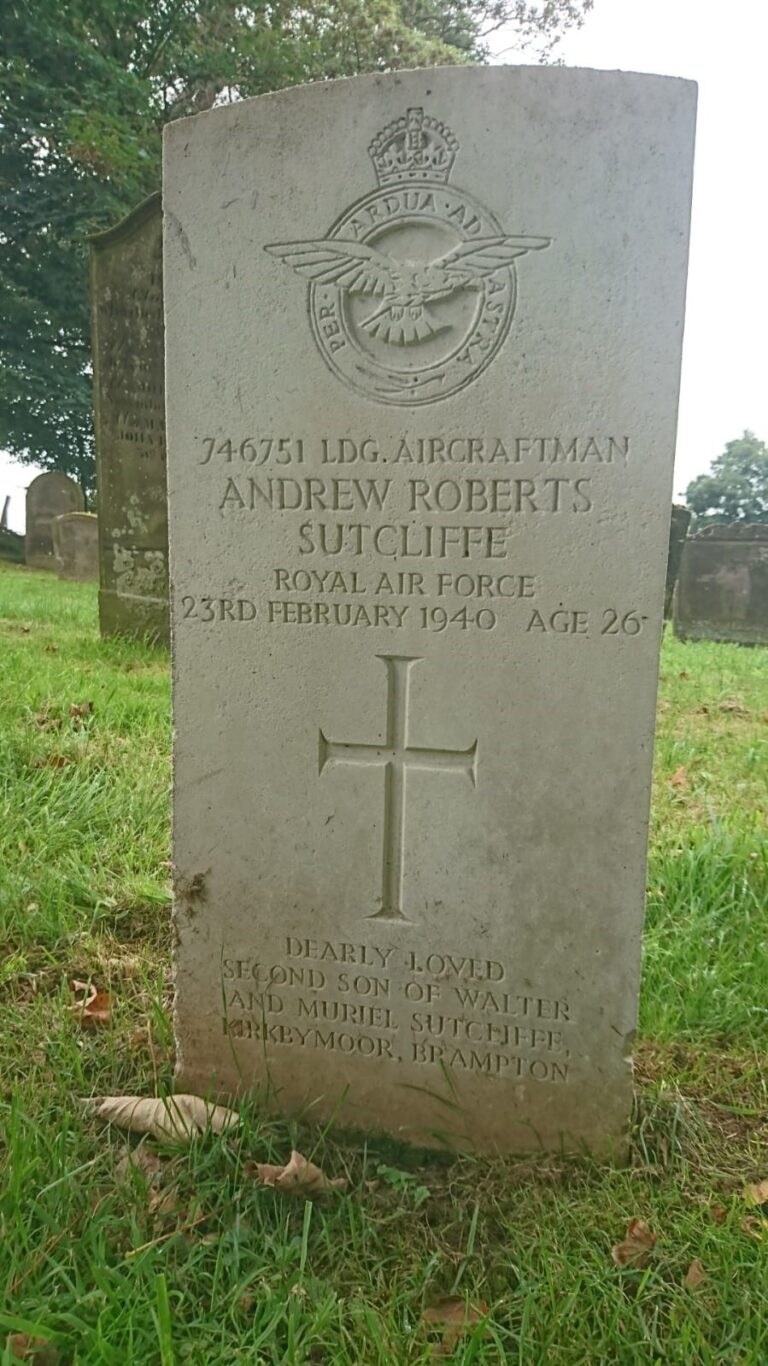 Three years after the death of Andrew, on the night of 9 January 1943, a Royal Air Force Lancaster (ED394 'VN-R') of 50 Squadron was diverted to RAF Crosby on Eden airfield (now Carlisle Airport), because of bad weather over its own base at Skellingthorpe in Lincolnshire.
During its landing attempt it overshot the runway and lost height and smashed into fields near Kirby Moor. It eventually exploded as it hit a brick outbuilding to the rear of Kirby Moor. The outbuilding barn burst into flames destroying two cars and killing 30 greyhounds, a bulldog and a Yorkshire terrier that were kennelled inside.
Five of the seven crew on board were killed. The Air Ministry compensated the Sutcliffe family over £1,000 for the damage to the property and loss of the dogs. The crash was probably the most significant impact the Second World War had on the rural market town.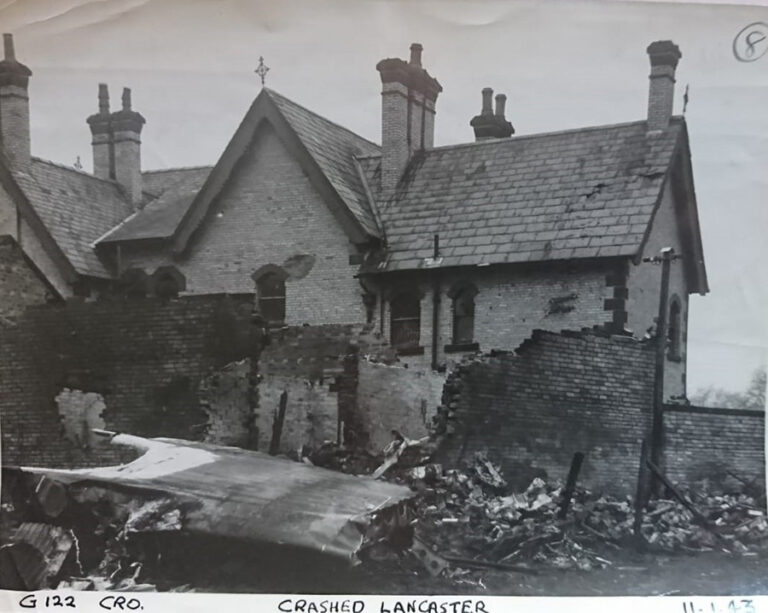 Florence died on 19 July 1954 and her husband Walter died aged 90 in October 1966. They are both buried in the Old Church graveyard with their daughter Elinor Muriel and her husband Reynolds George Rimmer Buckley, who died in 1985 and 1994 respectively.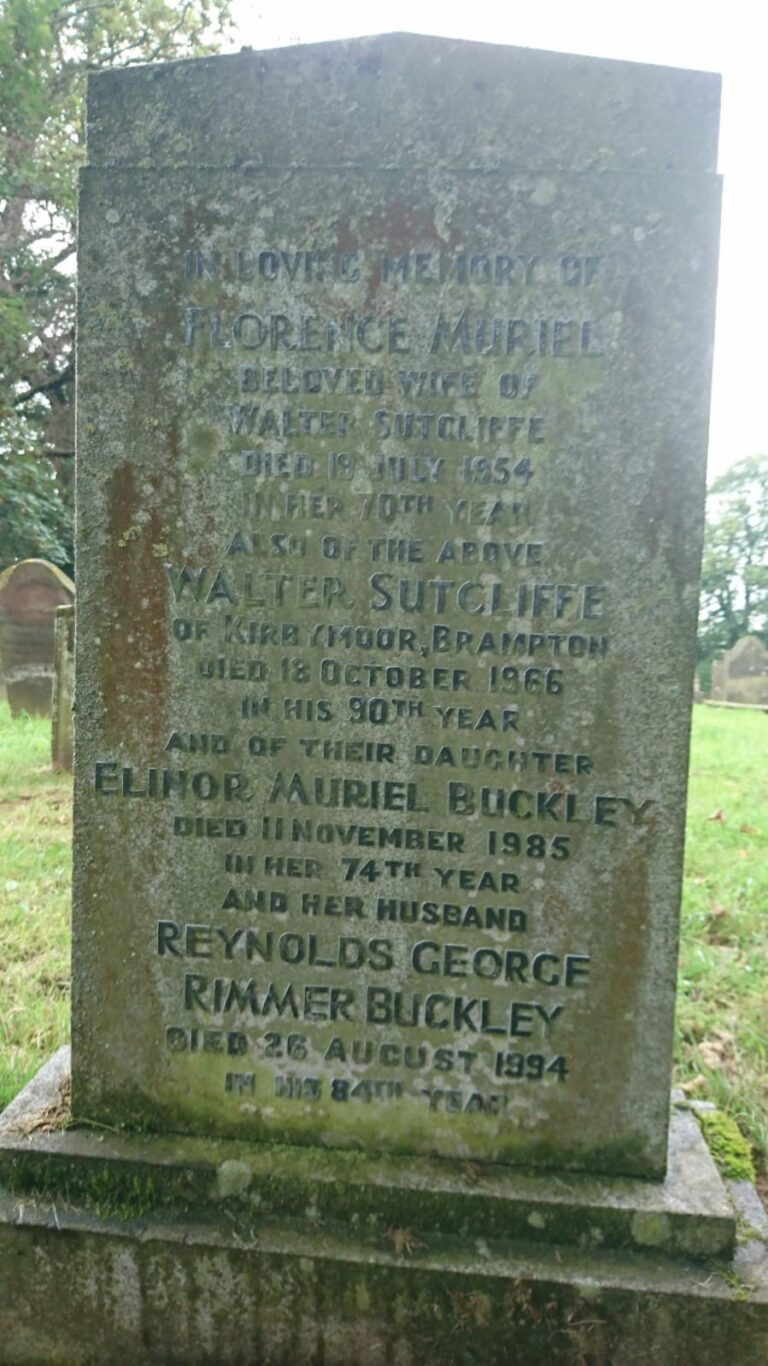 When my parents bought the house, it was in a dilapidated state and needed much refurbishment and modernisation. My mother ran a successful bed and breakfast business there for over 20 years with guests enjoying dinner, bed and breakfast for £10 per night.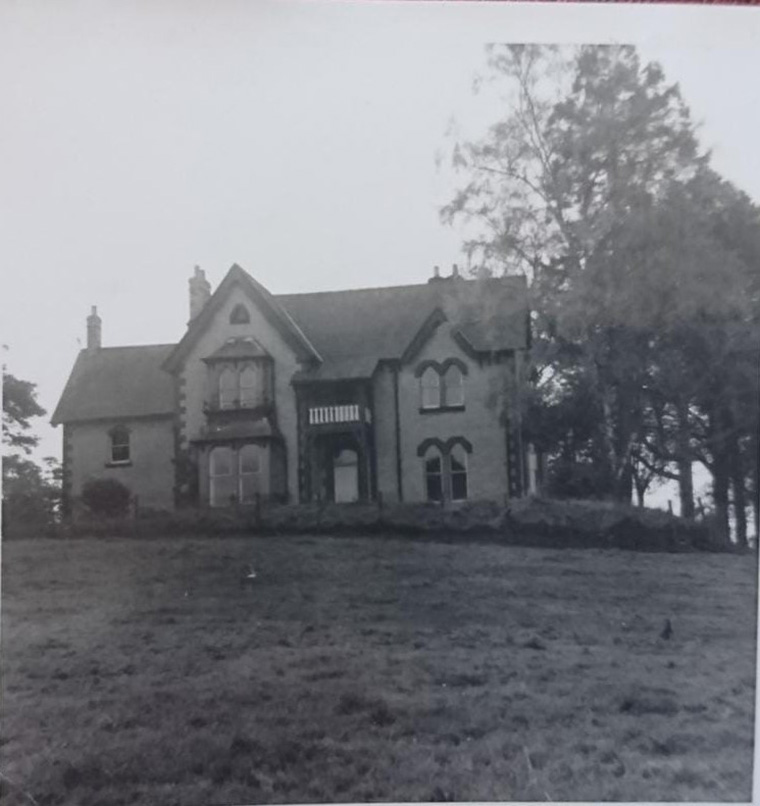 I was lucky to live there throughout my childhood and recall it as a house of great adventures. My brothers and I would find bullets and pieces of shrapnel in the garden from the 1943 air crash as well as bones of greyhounds.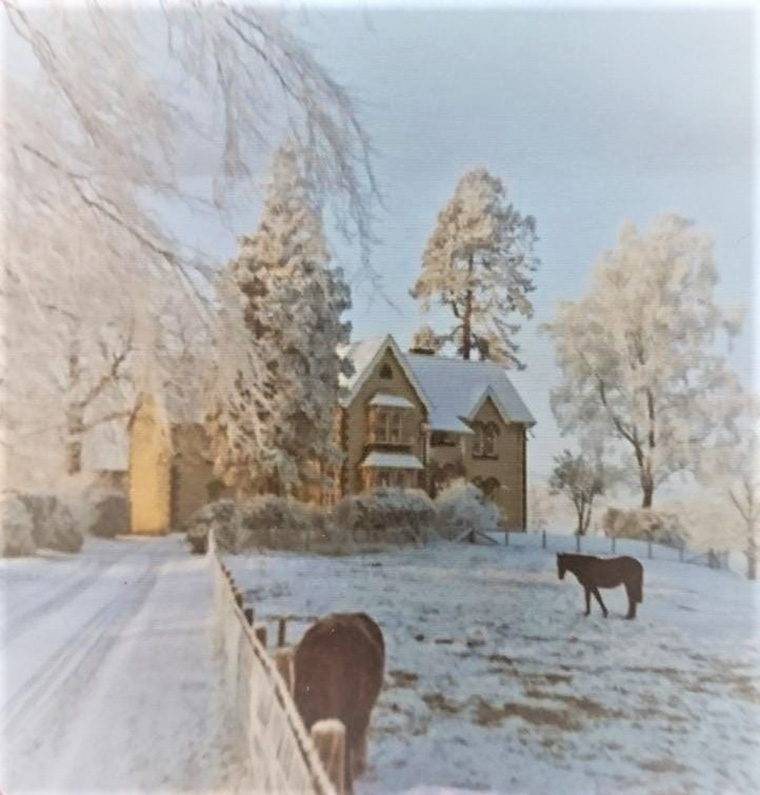 In 1989 my mother and father 'downsized' after the children had all flown the nest, and moved to a property nearby. Kirby Moor then became a country hotel.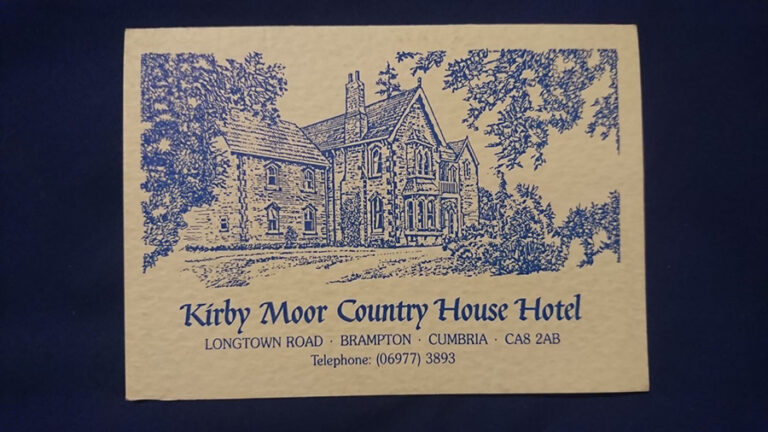 In 2007 Kirby Moor underwent another change of use, when it became an independent specialist boarding school. The school caters for children who have special educational needs.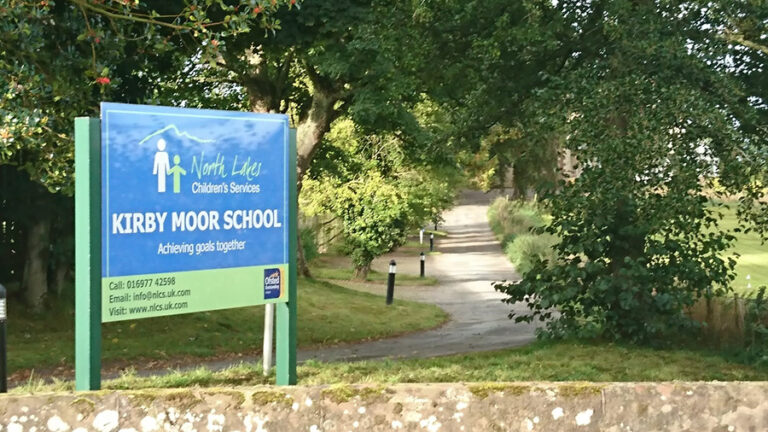 Although relatively few people were resident in Kirby Moor on the nights of the Census taken between 1871 and 1921, since the mid-1960s, it will have accommodated thousands of holiday-makers as a guest house and hotel and is now home to more than 40 boys as a school. The house is now over 150 years old and, as this blog has shown, has seen a lot of change over that period. Who knows what the next 150 years will bring?
20sStreets is an exploration of local history stories in the 1921 Census, connecting people of the 2020s with people of the 1920s. Find out more.
Appendix