Although last year was a year like no other, the Education team at The National Archives has reached out to more young people than ever before. We may have been 'locked down' but we weren't 'locked out'!
When we went into our first lockdown back in March 2020, we quickly set about creating new ways to engage with young people and bring the archives to them. We wanted to keep the rigour of our enquiry-based, document-focused approach but bring in some creativity to help alleviate the stresses of the situation. Time Travel TV was launched with twice-weekly releases. It was a steep learning curve, both in terms of the technology we were using and having to teach to a silent audience!
To begin with we stuck to tried and tested topics, linked to the curriculum but as Emily Morris (Young People and Families Officer) explains: 'We branched out from the history curriculum to deliver episodes on themes such as 'Codes' and 'Secret Messages', and a special release for Refugee Week. Moving towards different topics was enjoyable for us, but also meant we could continue showcasing the range of the collection – especially as home learning may have started to become increasingly informal!'
As lockdown progressed we turned our attention to Key Stage Three and began our 'History Hook' series in collaboration with the Online Education team. These lesson starter-style videos were created to 'hook' students into using a mystery document approach, and to introduce the themes and skills required to continue through to an existing online lesson.
When lockdown eased in the summer and schools returned for the new academic year in September, the Education team geared up to reach more students than ever before through our extensive remote teaching provision.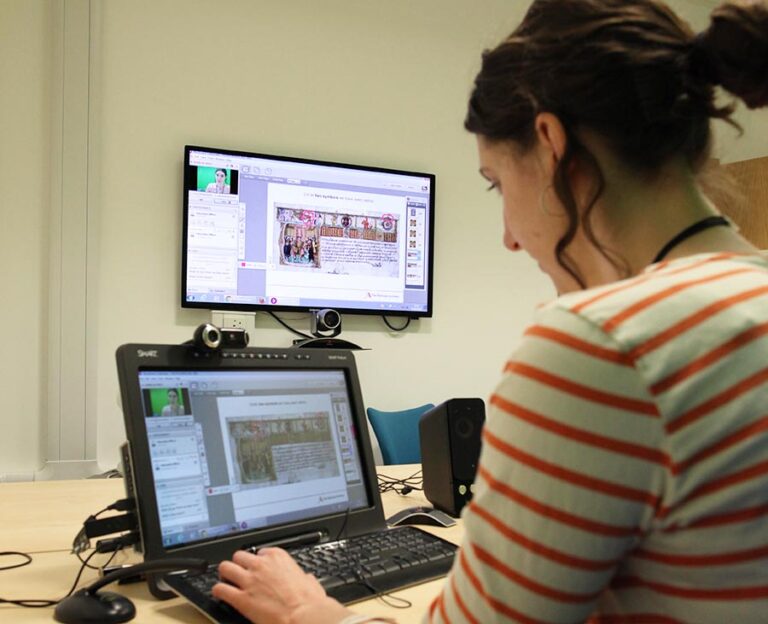 From having A Level students quizzing Tracy Borman about all things Tudor as part of our Online Study Day, to 10 classes of Year 9 pupils meeting with First World War soldier Henry Fairhurst (an historical actor) as he took them through his experience of life in the trenches, meant that November 2020 was our busiest month of online sessions to date! More than 2,000 students linked in to us virtually as schools, unable to visit the archives in person, snapped up sessions, keen to offer something 'different' to their students tiring of the 'same'.
As part of the response to this surge in demand, the Education Officers and Online Education team have worked hard to take on site favourites online. Two of our biggest bookers, 'Whitechapel' and 'Cold War', have been adapted for remote teaching and are quickly proving popular additions to our online programme. New ways of giving the 'flavour' of an on site visit have also been introduced, with the creation of animations and video footage shot in the archives.
In October, supporting Black History Month, we delivered a completely new session based on documents relating to the Mangrove 9. More than 500 students during a two-week period took part in live taught sessions and assemblies on this theme. February 2021 saw the introduction of another new session 'Hidden Love: LGBTQ+ lives in the 1930s', developed for schools as content for LGBTQ+ History month. This online session has also become a permanent addition to our online teaching programme, further diversifying our online offering.
In the autumn term, Crane Park Primary 'took over' the archives as part of Kids in Museums day online, learning about some of the 'treasures' within our collection and also seizing the opportunity to quiz Chief Executive, Jeff James, and Director of Public Engagement, Caroline Ottaway-Searle, about their roles at The National Archives!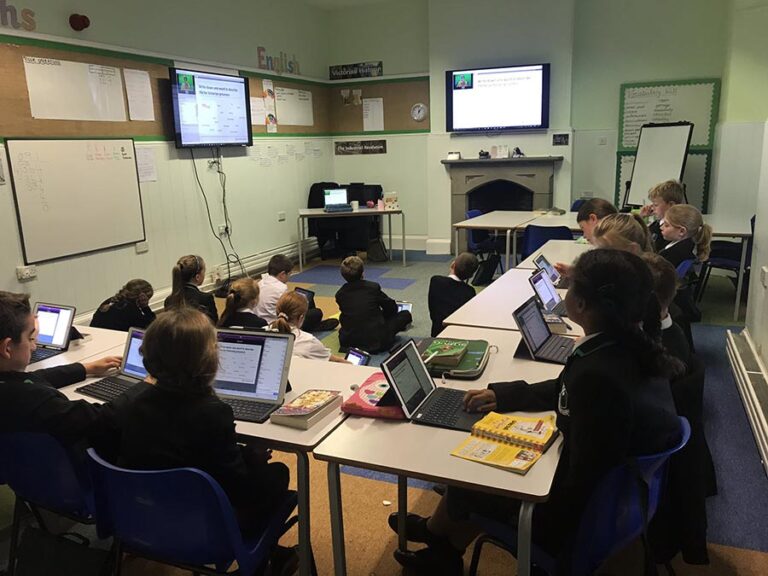 We also launched our online Special Educational Needs and Disabilities (SEND) programme around the same time, offering SEND students a 'virtual' visit to the archives. Working with SEND specialist Noel Hayden, using hook documents from our collection as well as Makaton and sensory activities, Travel Smart through Time and Henry's Royal Rules are free sessions available to SEND schools across the country to book.
As you can see, it's been a very busy year for the Education team. Although we have been unable to welcome students and young people on site, we have been privileged to work with hundreds of schools students of different ages and abilities across the whole country, helping them to explore and access our collection.
Look out for our next blog where the Family and Young Person's Officer Emily Morris talks about the growth of Time Travel Club and the Young People's programme during the pandemic.
We're looking forward to being back on site at The National Archives later this year, and hope to be teaching students face to face in our new Learning Spaces as well as continuing the delivery of our growing online teaching programme.
I'll leave it to Twitter to have the last word with some feedback from a happy school.