With seat reservations and advance document ordering remaining in place for now to help us manage our reading room services in line with government and public health guidance, we have spent the last few months developing a new 'Book a visit to view our documents' service.
Created in response to visitor feedback, the new service provides a streamlined way for visitors to book a visit. In advance of the service going live at midday (BST) Monday 19 April, we thought we'd share screenshots of some of the steps in the process to help you prepare to make a booking, and tell you about some of the main benefits that we hope it will bring.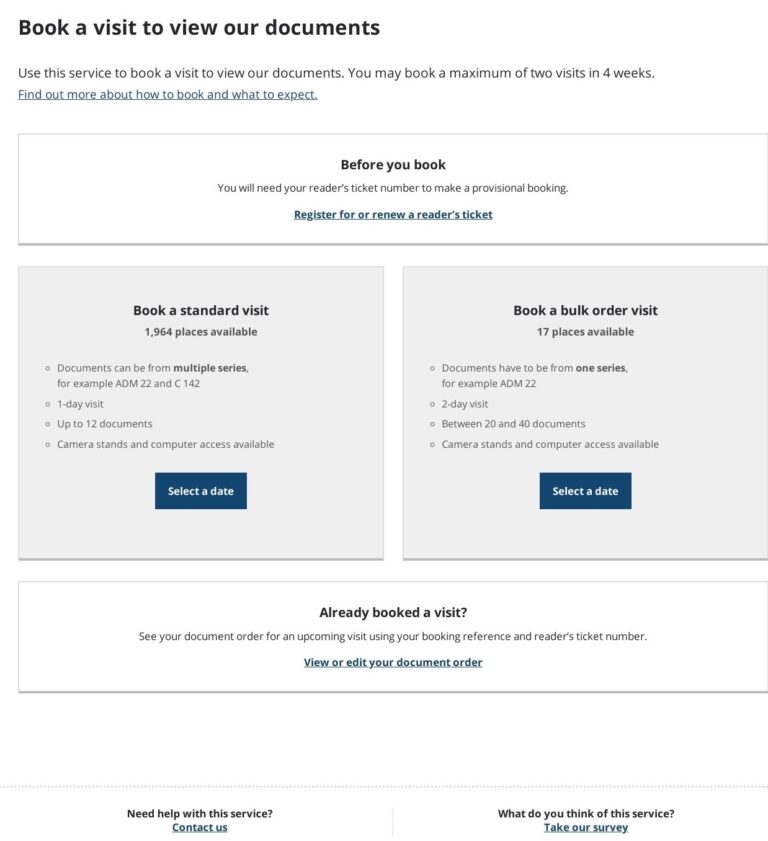 More seats will always be available, and will be updated regularly
The new service will offer four weeks' availability on a rolling basis, with new dates added daily. This means that, when it goes live on 19 April, you will be able to reserve a seat for dates between 27 April and 22 May (inclusive).
We've made this change in response to visitors expressing a preference for choosing slots from a larger range of available dates.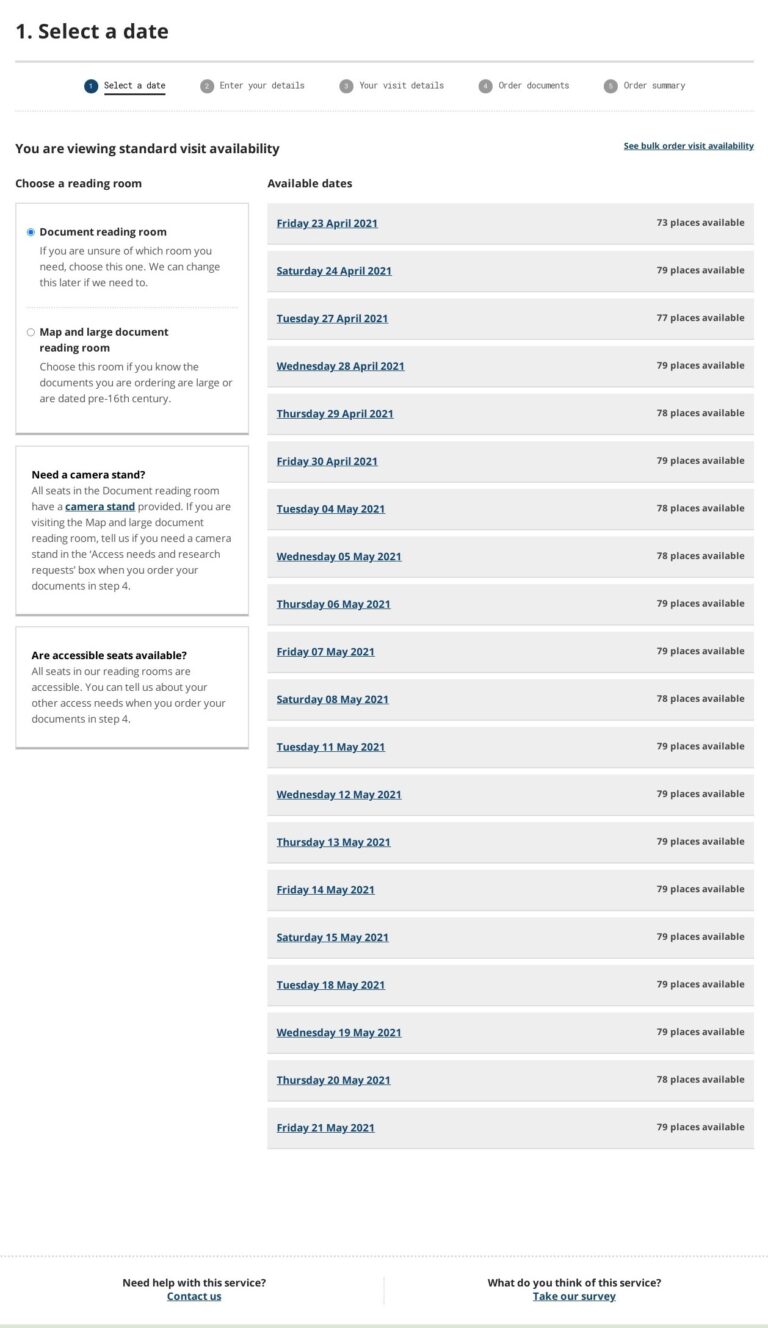 Seat booking and document ordering now combined into one process on our website
Fewer clicks and steps in the booking process make it simpler and easier for visitors – it's also all on our website, which means that document references and reader ticket numbers will be checked and validated immediately, meaning that any errors will be flagged and can be rectified on the spot.
This makes it easier for visitors to ensure that they're getting the document that they want, without the risk of disappointment on the day of their visit.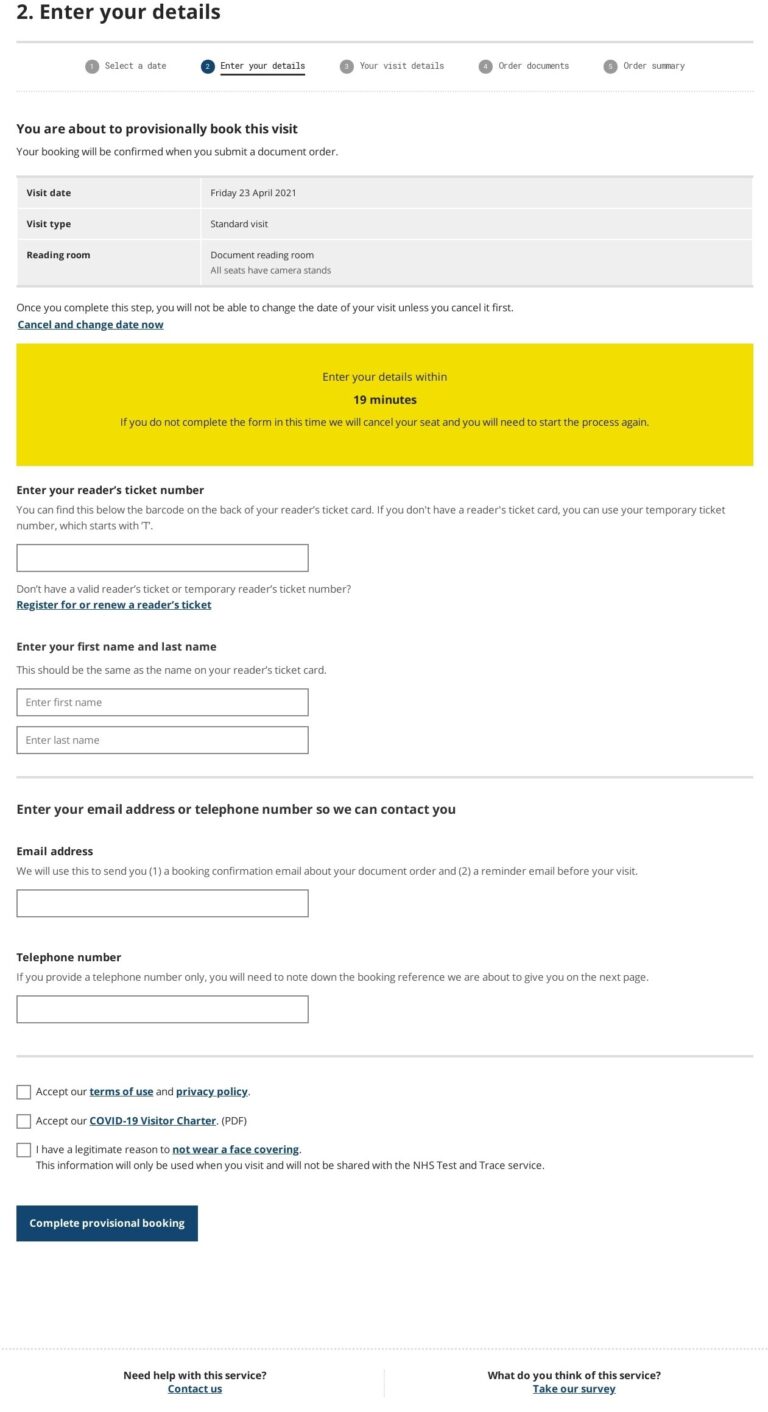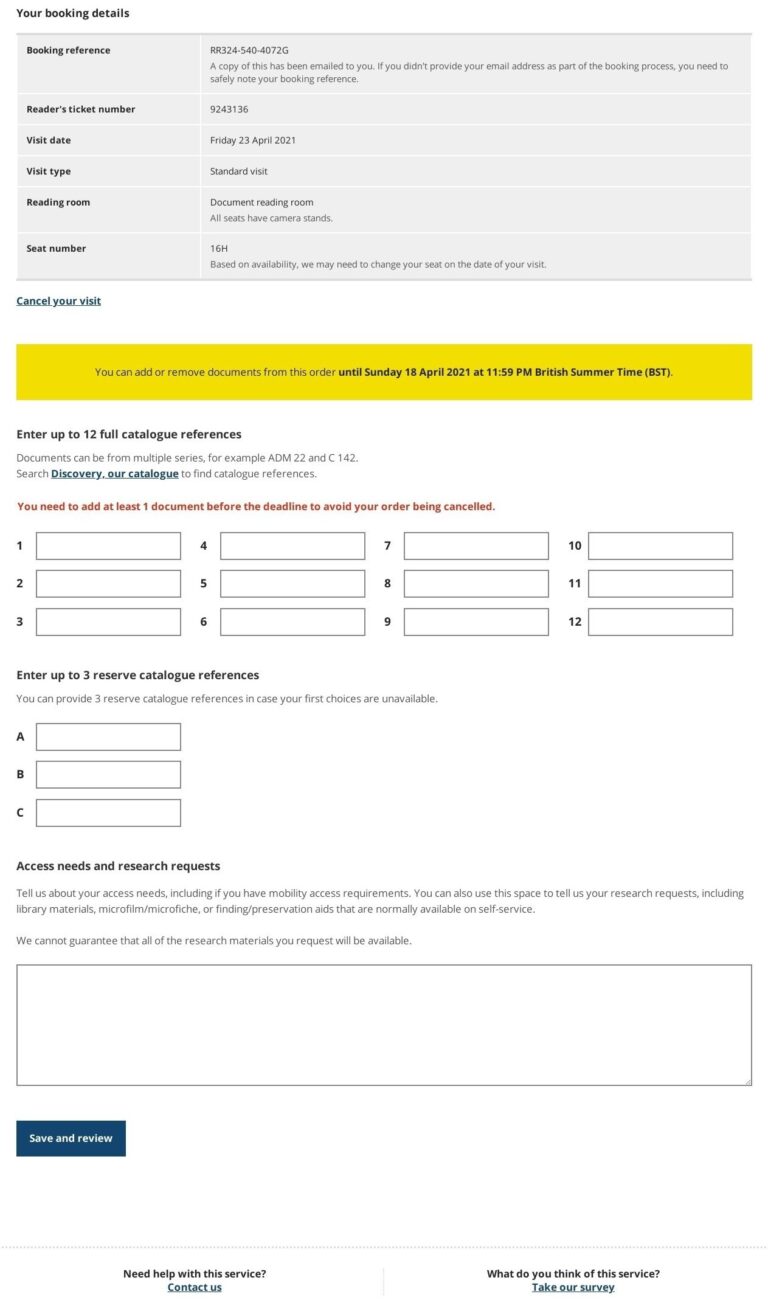 Visitors can manage their own bookings
We've introduced the ability for visitors to manage their own bookings and make changes to their document order up to five working days before their visit. This removes the need for visitors to contact us if they want to make any changes.
Tell us what you think
We've carried out extensive user testing in the development of this new service, and we'd like to hear what you think. We've included a feedback survey in the service itself – please do use it to tell us what you think.
If you're interested in helping to shape our future digital services by taking part in our user research programme, get in touch with our digital user experience team: uxresearch@nationalarchives.gov.uk.