In a year when we have all been challenged by circumstances to change and adapt, it seems fitting that the theme for this year's International Women's Day is 'Choose to Challenge'.
For The National Archives, this has meant transitioning our working practices and as many of our services as possible from on site to online. Like so many other people and organisations, March 2020 was the month that thoughts and potential future plans for more home-working became a reality overnight. That was our first challenge.
Admittedly, the first few weeks were strange with everyone finding their way to an acceptable working environment; whether that meant sitting at the dining room table for seven hours each day or looking at yourself onscreen as you took part in online meetings.
One piece of work that we worked on last year was our approach to inclusion, and at the end of January we published our first inclusion strategy which challenges us to be more inclusive in four different areas: workforce, audience, practice and position.
To mark International Women's Day we spoke to two of our female Directors and asked them about their careers, what advice they valued and what they have found challenging over the past year.
Caroline Ottaway-Searle
Caroline Ottaway-Searle is Director of Public Engagement and is three weeks away from retirement. Here she looks back on her career, from where she started to where she ended up:
'After university, I was very fortunate to go straight into a brilliant job working at the Lyric Theatre in Hammersmith as a dresser – quick changes and all! I was soon promoted to Wardrobe Assistant. Not being the most patient seamstress, I decided to explore other experiences which included being a youth worker on an adventure playground in Tulse Hill, and then a trainee book buyer.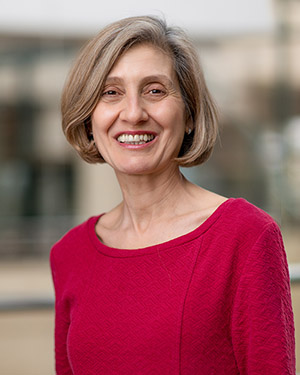 Eventually I took a few months off to travel and returned to a role and environment that really started me on my future career path. I joined a small but growing management consultancy, Coopers and Lybrand, and many mergers later Coopers and Lybrand became PwC. I stayed for a happy 16 years and absolutely loved being part of a growing business.
I was offered the opportunity to train as an HR professional, and had a number of HR roles in the consultancy, eventually joining a small team of in house career and executive coaches. From there I had a number of HR Director roles in different kinds of organisations including the Muscular Dystrophy Campaign and a national housing group. Alongside this I also trained with Relate to become a qualified relationship therapist, and I also became a mum to two children.
I joined The National Archives in 2008 as HR and Organisational Development Director, and then in 2015 went on to become Director of Public Engagement.'
With that wealth of experience, Caroline went on to explain what drew her to The National Archives:
'I didn't know too much about The National Archives when I applied for the HR&OD Director role, but the more I found out the more I was absolutely gripped by the fascinating potential of the collection, and the organisation.
This is what has motivated me in my current role to change the way people think about archives and enable everyone to have the opportunity to engage with us, through the collection, and our expertise.
The people I met through the recruitment process were so passionate about the archives and their jobs, it was really somewhere I wanted to come and work – and that feeling has never gone away.'
Caroline continues, the most important piece of advice she received was:
'…to believe in my own abilities and style of leadership, and to realise there is no perfect way to be, or to do a job.'
One piece of advice Caroline has now for her 16-year-old self is:
'Ambition and looking to the future are hugely motivating, but don't be in such a rush to get to where you want to go that you don't take time to enjoy the journey.'
Finally, looking back on this challenging past year, Caroline said:
'The past year has had some real ups and downs, different for everyone. I have missed the daily interactions with people, colleagues, and indeed our readers and visitors to The National Archives.
We have achieved a huge amount working virtually; I am very proud of how we have met with new audiences over this period. However, one of the special and important things about archives is their materiality, and the physical interaction they allow anyone to have with the past. This ability has been limited during the pandemic and it is something I, and I know others, have really missed.'
Dr Valerie Johnson
In a similar vein to Caroline, Dr Valerie Johnson, Director of Research and Collections, did not start her career in archives:
'I had no idea at all what I wanted to do when I left university, and ended up doing a variety of short-term jobs, including one at Smithfield Meat Market! I then went to Liverpool to study for an archives qualification, and after that worked for the oil company BP in their archive in London.
When the archive itself was moved from London to the University of Warwick, I went with it, before switching over to work as a researcher on a project to write BP's history. That project was then transferred to the History Faculty at the University of Cambridge, where I worked for a number of years. By that time, I was studying for a History PhD of my own.'
Val goes on to explain that her current job was an opportunity to combine two areas she had studied: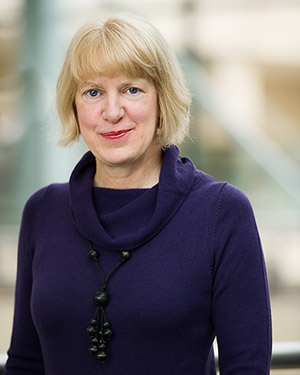 'When the BP project finished, I was just finishing my PhD. After a pretty grim seven months of unemployment, I saw the job of Research Manager advertised at The National Archives. It was a very rare opportunity to combine the archives and history sides of my experience, and I leapt at the chance!
I joined a new team and got the opportunity to build research as The National Archives' Head of Research. When a new Research and Collections Directorate was formed, I was lucky enough to be appointed to the new Director role, my current job.
It has been amazing to have the opportunity to establish and build this new directorate leading some brilliant and dynamic colleagues. It's a very exciting time for collections research with the advent of digital archives, AI, new technologies for material analysis as well as opening up new and hidden histories. The more time I spend at The National Archives, the more potential appears!'
While advice is important, Val feels that it was others' faith in her and her abilities that have made the biggest impression on her career:
'I wouldn't say that advice as such has been something I would identify as important in my career. What has been transformative is others' faith in my potential – and those individuals putting their belief into practice by giving me opportunities to take that leap forward and make that next step up.'
However, one piece of advice for Val's 16-year-old self is:
'Don't feel the need to please others – be bold, and dive into life! You only get to live once!'
Like many others, Val's greatest challenge this past year has been her lack of face-to-face contact with colleagues and having to compensate for that:
'I have really missed informal contact with colleagues – that ability to have a quiet word with someone to nudge things back on track, pass on a thank you or just share a joke. While formal meetings work well online, those little touches and serendipitous bumping into someone have been difficult to replicate online. So personally, I'm very much looking forward to going back to the office!'
Having introduced you to these two amazing women, I think there are three important points we can draw out from their work experiences:
You may take a winding route to your end point but that is no bad thing and you accumulate lots of positive and useful experiences along the way.
Don't be afraid to try new things or move out of your comfort zone.
Colleagues play an important part in our work experience.
---