I know it is frightfully early to be thinking about your Christmas list but it never hurts to be prepared. We have received some new titles in the bookshop recently which are quirky and fun, and which find historical detail in places you would never think to look.
This type of book can be a godsend for those difficult-to-buy-for individuals – and I am sure you have some of those. Tick them off now and you will have a serene December; you'll be able to sit there feeling smug, knocking back the eggnog while other less-prepared individuals have to brave winter storms and the hell that is Oxford Street, as they trawl for that perfect present.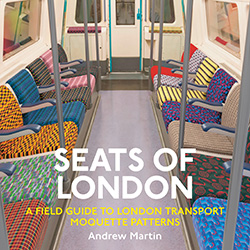 First up, and a personal favourite, is Seats of London, a charming little book from author Andrew Martin, that explores the patterns on tube train seats. Have you ever noticed that each train line carries its own pattern? Of course you haven't because, exasperated by the 20-minute delay (and the constantly reassuring voice advising that all other lines are operating normally), you leap on the train and fall into a seat if there is one, or you glare at that truculent teen, hoping against hope that she or he will get up for you. But there is a story on that seat, and not just the one left by those stains. This book will tell you what those moquette patterns mean, who designed them, and many other intriguing details which just might come up in the Christmas pub quiz.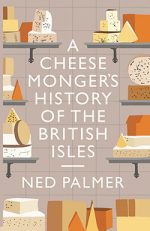 You might not be a trainspotter or a student of design, but do you love cheese? Of course you do! Everyone loves cheese (well, vegans excepted). So how about a copy of Ned Palmer's A Cheesemonger's History of the British Isles? Today, no self-respecting food festival is complete without its row of artisan cheese-makers, but the book shows us how cheese has been enjoyed through the ages – did you know the builders of Stonehenge snacked on cheese as they worked? We hear the stories of British cheese-makers, from medieval monks to World War II factory workers, and find out more about cheeses that are quintessentially British. French cheese – who needs it?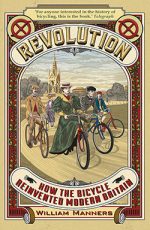 If cheese might be too fattening for you, then perhaps a sporting history could be just what you need. Something along the lines of Revolution: How The Bicycle Reinvented Modern Britain. Today you can't travel from A to B without a posse (or do I mean a peloton?) of lycra-clad individuals swooshing past you. And, a word to the wise, there comes a moment when you need to abandon that lycra in favour of heavy tweed. (I mean you, little brother … Lycra is not the friend of the fuller figure).
The invention of the bicycle at the end of the 19th century attracted excitement, discussion and much controversy. For women, it was the great emancipator; for the working class, it was a cheaply available form of travel, offering opportunities for competition and for fellowship. In his book, William Manners examines the story behind this humble mode of transport.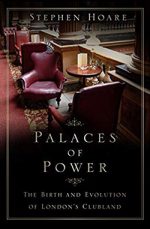 Another favourite of mine is Palaces of Power. Ever since I became addicted to the author Georgette Heyer, I have been intrigued (and exasperated) by the world of the gentleman's club. I have been a guest at a few clubs and the combination of well-prepared nursery food and a damn good gin and tonic, served up in a glorious historical building, has strong appeal.
Stephen Hoare investigates St James, the heart of London clubland, which for more than 300 years has acted as refuge, debating chamber, bookmaker and war room – the perfect venue for those in power to plot and scheme to ensure they stay there. Members of clubs are drawn from the beau monde and include representatives from the aristocracy, from politics, the law and the media.
At the heyday of clubland there were more than 400 private clubs in London; today there are fewer than 50 but they still have influence. Palaces of Power opens up this secret world. Did you know it is very bad form to exchange business cards in the club? Or that Guy Burgess spent his last night on British soil in the Reform Club before fleeing to Russia? You will do once you have read this book.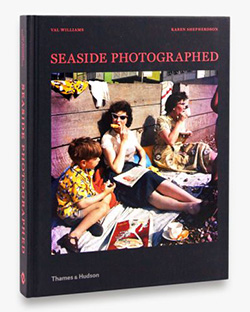 And finally, although summer now seems a long way away with the nights drawing in and temperatures plummeting, give a thought to Seaside Photographed, a collection of British holiday snaps that is both beautiful and terrifying in the way only a British seaside holiday can be. From roaring waves of the 19th century to the 'Kiss Me Quick' pier photo booths, the British summer holiday has been photographed for as long as there have been cameras.
This glorious photograph collection captures it all: the sunburn, the knotted hankie, romance and family rows. Illegal raves and knobbly knee competitions, magnificent decay and dogged resilience – everything that makes Britain great. Reading this will help you answer that question: do you really wish you were here?