The use of gloves in handling historic collections is a question that arises frequently, and certainly divides opinion. In 2013, we published the gloves are off, a blog that outlined our rationale for no longer requiring the wearing of gloves during document handling, something we follow today. Ten years on, we thought it would be useful to outline our approach again.
We received a large response to the change in practice in 2013. Commenters recognising the importance of our historic collections were concerned that by dispensing with gloves, we were putting documents at unnecessary risk. As custodians of more than 1,000 years of history, preservation is at the forefront of what we do. However, preservation is all about balancing risk and so we took this decision based on several things:
1. Our collection
Unlike museums or galleries, The National Archives holds a publicly accessible collection where documents can be handled and viewed in our reading rooms – all handling comes with some risk to the condition.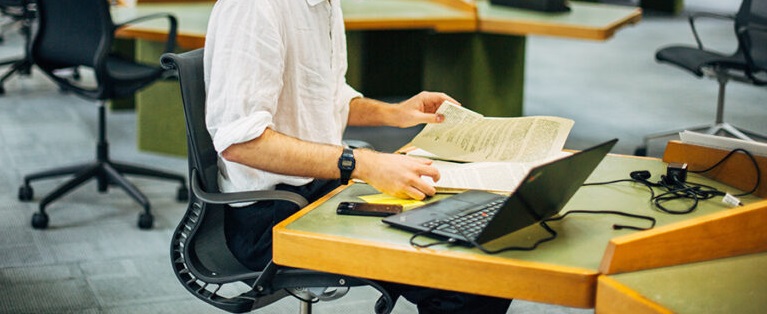 2. Gloves aren't straightforward
Though gloves can be used in the handling of object-based collections, they are not suitable for use with all materials. Wearing gloves reduces sensitivity in your fingers, which can be problematic when handling fragile or already-damaged documents. Cotton gloves in particular can catch easily on torn or uneven edges, can transfer dirt between surfaces and do not provide a moisture-proof barrier, all of which can lead to further damage. Additionally, poorly-fitting gloves can make it difficult to handle large or heavy items safely, increasing the risk of accidental damage.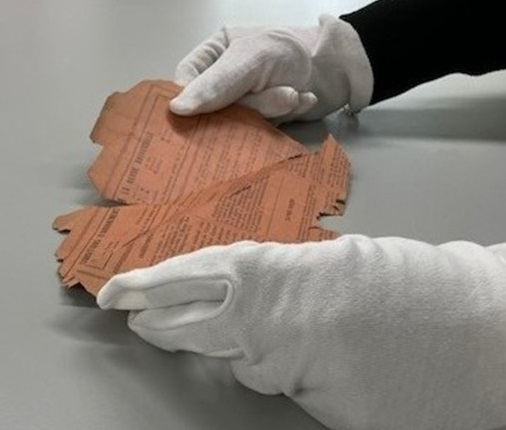 3. Risk Assessment
While some gloves can prevent the transfer of moisture, salts and oils onto the surface of a document during handling, the likelihood of physical damage occurring is increased when gloves are used. The long-term impact of handling without gloves is less significant than the type of catastrophic damage that can be caused or exacerbated by impeded handling whilst using gloves. Overall, we determined that for handling of most collection material, gloves were not required because the risks outweighed the benefits.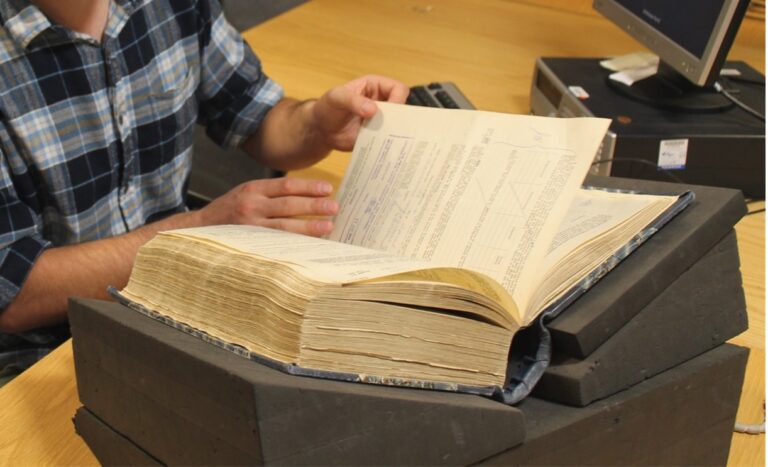 There are some circumstances however, where the use of gloves is advised – these are:
4. Handling unhoused photographic materials
These type of documents are sensitive to the moisture, salts and oils in your skin. This includes prints that are not in protective polyester sleeves or fully mounted on board supports, loose negatives, microfilm, or x-rays. Wearing gloves will protect this type of material during handling.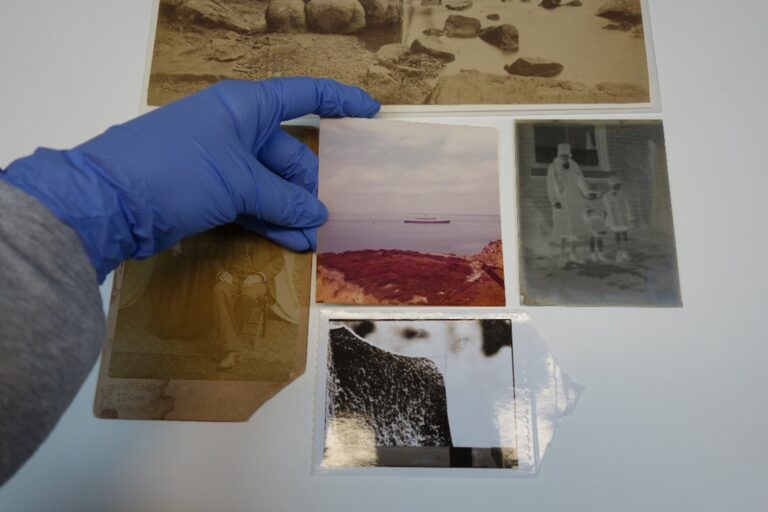 5. Where a barrier may be necessary
Substances that may pose a risk to health can be absorbed through skin or be ingested when handling some documents. The use of gloves is advised when handling non-active mould affected (NAMA) material, lead seals or documents that have been treated with historic insecticides – a recent example of this is series FCO 141. Under these circumstances, we will provide Nitrile gloves for your use.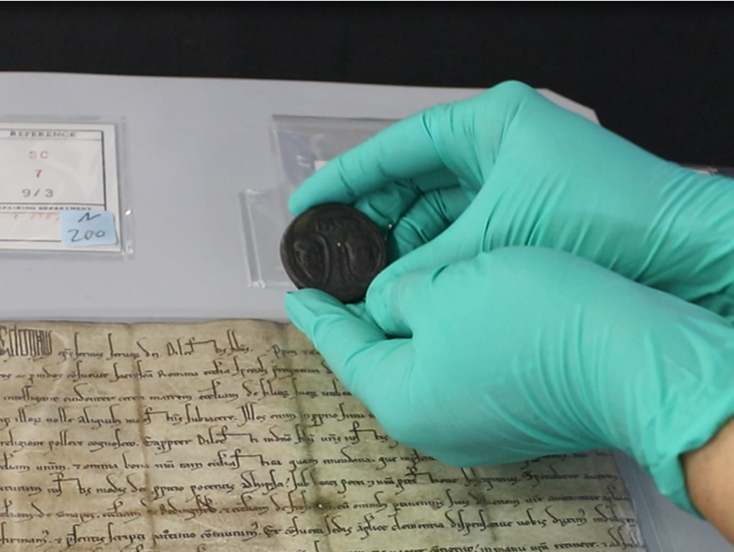 Gloves do have a role in the safe handling of our collections, but we prioritise good handling practice as the most effective way to protect documents from unnecessary damage. We also ask all those who access collection material to practice good hand hygiene, both before and after handling documents. In this way we aim to ensure continuing access whilst protecting the collection. Risk cannot be completely eliminated, but it can be balanced and by using gloves only when necessary, we are able to achieve this.