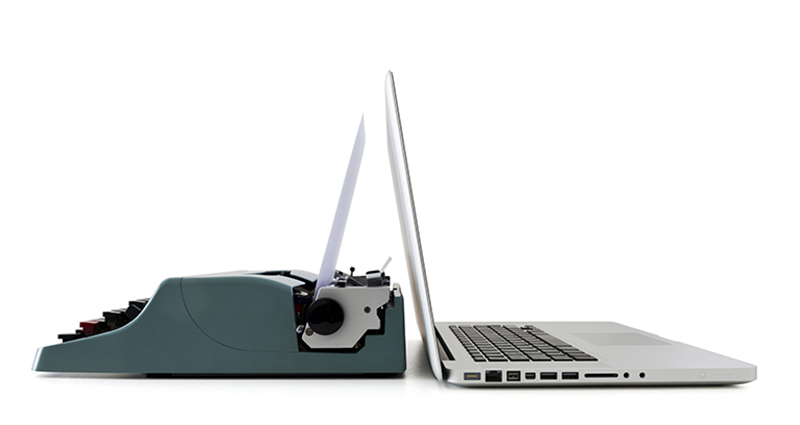 We've had quite a lot of practice at being an archive: we've been looking after the public record for over 150 years. Most of the fundamentals of archival practice were laid out by Sir Hilary Jenkinson – our former Deputy Keeper – in 'A Manual of Archive Administration' in 1922.
Jenkinson wrote his manual before computers were invented. Records were always physical. The government record – the official account of decisions made by government – largely consisted of letters, memos and minutes.  Other kinds of important information (such as records of births, marriages and deaths) could be compiled into ledgers. Thanks to their catalogues, archivists knew where to find the important information, and were confident they could describe and preserve what they found.
The widespread use of computers inside government has changed things radically. We have been creating a vastly greater volume of information in a raft of different formats.  Sometimes there's an analogue equivalent – for example, civil servants still produce minutes, although nowadays we usually use Microsoft Word. Email has largely taken the place of letters, although we email lots of information that would once have been expressed very differently.
Archives have had to evolve to be able to cope with new kinds of records. When we first started tackling the new and unfamiliar digital landscape, we needed a way of identifying important pieces of information and figuring out what to do with them. We realised that much of the information we cared about was encoded in some fairly standard formats: the obvious approach was to worry only about those. So we compiled a list of around 20 different file formats that we would accession and preserve – Word documents, Excel spreadsheets, PDFs, and so on.
We became a 'first generation' digital archive: one that adopts a traditional, paper-based approach to selecting, preserving and providing access to records and replicates it as closely as possible using digital technology.
This is an approach replicating a system rooted in the world of physical records: I have a programme that allows me to create a thing that I will call 'a document', and I'll put it in a 'folder' that exists in a 'filing system'.
Today we're faced with the continual rise of new technologies. There is no analogue equivalent to an instant message conversation, or a project management system like Trello, but these are environments where key decisions could be recorded.
A second-generation digital archive needs to preserve a much broader set of things. We have to be prepared to keep the bits – the ones and zeroes – wherever there's a record of government decision-making in action, and then manage our capability to produce the record.
In future, some decisions may even be encoded in the differences between versions of a piece of computer software.  With policy-makers and digital teams working together in more agile ways, decisions might be made in the course of a stand-up conversation and translated straight into code. The actual record of each decision may be the developer writing the code that gives it effect.
If all The National Archives could keep were letters, minutes and memos then there would be no 'public record' any more… but of course, as archivists we couldn't accept that. There's always a record, it's just very different – and we need to keep evolving our capability so the record survives.
We can't constrain working practices artificially, based on what we can preserve, or our view of what a record ought to be. What we have to do is keep on identifying the kinds of things that have the characteristics of records and then make sure that we develop the capability to preserve those things.
The second generation digital archive commits to the relentless engineering effort to preserve and present digital artefacts, whatever they happen to look like when we find them.
It's not the world that Hilary Jenkinson knew, but I think he'd approve.