While the main focus this year has been on anniversaries associated with the First World War and with Suffrage, 2018 also marks the 250th anniversary of the beginning of James Cook's journeys to the Pacific.
As a New Zealander myself, I have a soft spot for Cook. Yes, I know he didn't 'discover' New Zealand. But he did make the first recorded circumnavigation and his image used to be the watermark on our banknotes (since replaced by the Queen) – and I have lost count of the number of Captain Cook pubs I may have drunk in. And, although I hesitate (briefly) to mention Christmas, yet it is coming and you may need to start thinking about gift ideas. Many people are fascinated by the great voyagers, the maps, and the excitement of 'boldly going where no man has gone before'. I do realise this was said of another, slightly less real James, but 'Cookie' was also on a mission to 'explore strange new worlds, to seek out new life and new civilisations'.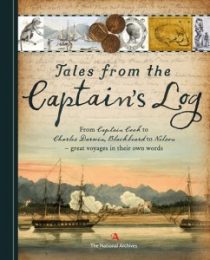 As with all anniversaries, this one has proved the inspiration for a number of books exploring different facets of Cook and his voyages. The British Library title 'James Cook: The Voyages' is a very good place to start your own exploration. Published to coincide with their exhibition, this is a beautifully illustrated book which draws on the Library's collection to examine the three key voyages in some detail. There are also extract pages from Cook's own log reproduced in our own publication, 'Tales From the Captain's Log' – a fabulous collection of mariners' journals which, alongside Cook, includes logs from Nelson, James Clark Ross and William Bligh.
For those looking for more social history, Nicholas Thomas' 'Discoveries' is fascinating. Thomas, an Australian anthropologist, is Director of the Museum of Archaeology and Anthropology at the University of Cambridge. His years of study into Pacific culture give him an insight into Cook's interaction with the indigenous cultures; more interestingly – and often rarely explored – he considers the impressions of Cook and his crew formed by the Pacific Islanders themselves, as they sought to discern whether these unexpected visitors were voyageurs, ancestors or killers.  His concentration on people takes the book above the travelogue and makes it something far more relevant, touching on cultural interaction.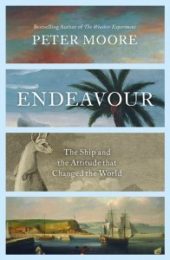 If your area of interest is the actual ships, you will not be disappointed in Stephen Baines' 'Captain Cook's Merchant Ships', a slim paperback which provides a wealth of detail on the various vessels Cook sailed in. While the Endeavour and Resolution are well known, there were six other ships: Freelove, Three Brothers, Mary, Friendship, Adventure, and Discovery – each with its own story. Baines uses contemporary sources to fill in the back story with details of their scientific, economic and political past. Endeavour was, of course, the best known and is the subject of a dedicated study by Peter Moore: 'Endeavour: The Ship and the Attitude that Changed the World'. A former collier, she would become one of the most significant ships in British exploration.
'Pacific Exploration' puts Cook's voyages of discovery in the wider context of the discoveries of an era, looking at the explorers who followed him: William Bligh, George Vancouver, Matthew Flinders, Malaspina, Lapérouse, Arthur Phillip and, of course, Charles Darwin. This is a sumptuously illustrated book, produced in conjunction with the Maritime Museum.
If you like to take your history liberally diluted with a touch of fiction (which can, paradoxically, somehow make things seem even more real) then let me show you 'Resolution'.  A N Wilson's novel looks through the eyes of George Forster, the prodigy scientific illustrator who accompanied Cook on the Resolution and who (very bad form) pipped his Captain to the post with his own publication of an account of the voyage. The novel moves between the adolescent George in the Pacific and his later life as an adult in revolutionary France.
If you would like to mark the anniversary, the Royal Mint has issued a commemorative £2 coin. What is unusual about this issue is that it part of a three coin set (the others to be issued in 2019 and 2020), designed by sculptor Gary Breeze. While  this coin is beautiful in its own right, the full design will only be made apparent when the set is complete. This coin pictures the stern of the Endeavour as she leaves Plymouth. You need to be committed to this project (it will take three years to complete the set) – but what an interesting way to keep the commemoration alive, and what a lovely thing to have and to pass on.
And while we are discussing maritime-themed gewgaws, which may or may not do as festive gifts for a voyager in your life, do not overlook the Sailor's Round Robin paperweight. A round robin petition was, as might be guessed, signed in a circle so the authorities could not discern who had been the instigator. This unique paperweight is based on a design from one such petition held here in our collection. It dates from 1627, when the crew on one of the King's ships refused to weigh anchor unless their allowances were paid and the ship was revictualled.
You might also consider a year of Cook represented in the 2019 wall calendar. Your voyage to the shop may not be as exciting as Cook's trip to the Pacific but your chance of being killed by storms, disease or distrustful islanders is considerably less.