In July, five Software Developers from the National College of Digital Skills (ADA) joined The National Archives for a two-year apprenticeship as part of their foundation degree in Digital Innovation. This is a first for The National Archives and is part of our ongoing commitment to place apprentices within the organisation.
So how have the apprentices found working in The National Archives' Digital Services team during their first six months?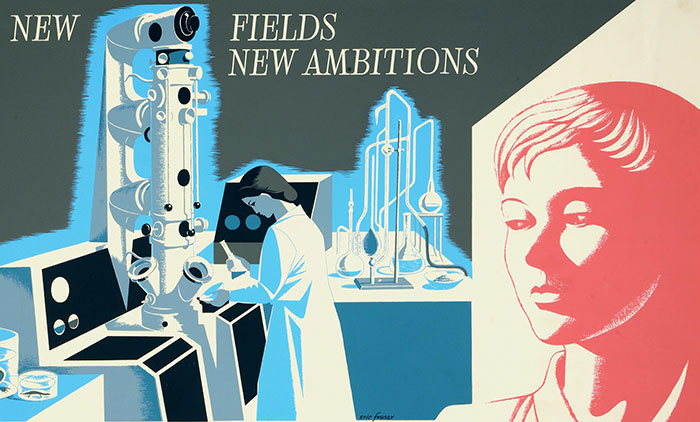 James
We started at ADA College at the beginning of May to learn the skills necessary to help us to become computer programmers. We all had varying degrees of experience with programming (some were very familiar with coding while others were completely new to it). We went through the 'Launch pad' course at ADA college, lasting for eight weeks, before we began at The National Archives towards the end of June.
From the outset, we were made to feel very welcome. We have had a very strong support network which has helped us (and continues to help us) settle into our roles. Thus far, we have been based in Digital Services and we have been made to feel very involved and included. Our work has included helping the UX (user experience) team to conduct user research and helping the editorial team to deliver great content; we have also been getting involved in building/improving sections of the website using languages such as PHP, JavaScript, HTML, and CSS under the guidance of experienced developers. Weekly sessions have also been organised for us to improve our coding skills and to better our understanding of the world of programming.
Our line managers have also been incredibly supportive and we have had 'mentors' assigned to us: this fosters a positive learning environment where we are encouraged to ask questions and seek help whenever we need it. I've really enjoyed my time so far at the The National Archives and the people make it a lovely place to work.
Manasseh
The National Archives were looking for five apprentices: given my love for all things historical I was excited to apply – especially as they want to us to help solve the challenge of digital archiving for the future. Up to this point my work experience had been mainly in customer service (at organisations such as the Tower of London, the British Museum and London Zoo), but this was a great opportunity to know more about the organisation and learn new skills.
The National Archives' digital team has given us support and confidence; we've been given the chance to lead our own project, revising and updating the organisation's online Latin tutorials. I have learned so much about web development, Agile methodology and teamwork. But what I still like best about The National Archives is that there is always more for me to learn, and there is space for me to grow and become a better developer.
Ash
Working at The National Archives has been a great way for me to start my career in software development. I have the opportunity to develop my skills in a low-pressure environment with support from colleagues who have years of knowledge and experience in this industry.
Because The National Archives is training us, we will ultimately achieve a foundation degree with the option to convert it into a full degree. This is a great opportunity as it provides a strong foundation for a career without incurring the debts typically involved in going to university.
In the six months I have been here, my web development skills have increased exponentially and I have learned interesting new concepts such as progressive enhancement and UX. My code is also much cleaner than it was before!
Everyone here is very friendly and the culture is supportive. For someone who came straight from sixth form into the world of work ­– transitioning from a few hours of classes a day to a full working week – The National Archives has made the process as smooth as possible, even though it seemed daunting at first. I've been especially grateful for the flexi-time system, as I have been able to learn how to drive after work and schedule my work time so I can attend driving tests. As a member of staff, I benefit from free admissions to museums, heritage sites and Kew Gardens: an extra incentive for me to get out and explore!
Ed
I had no coding experience before starting this apprenticeship, but the nature of the work and support at The National Archives have formed the perfect learning environment to steadily build my coding skills. So far we have been working with the web team, learning JavaScript, PHP, HTML and CSS.
We apprentices attend college every two months, for one week, where we top up our technical skills by studying a new module that contributes to our foundation degree. We can then take the seemingly-abstract concepts that we learn in the classroom and see their practical application in the workplace. This really consolidates our knowledge and fast-streams our professional growth as software developers.
Annabel
For me, these past six months at The National Archives have been absolutely crammed with learning and getting to grips with new concepts (for example, programming, UX, and accessible design), but it's never felt daunting or stressful thanks to the overwhelming care and assistance from my new colleagues.
For someone who was as worried as I was about taking the leap from quitting university and going straight into an unfamiliar subject, the help and support that I've received here has been fundamental in making me feel like I have gained a solid foundation for my future.