My newish job title is Programme Manager (Accreditation). Which makes it sound as though The National Archives has a programme called accreditation that's merrily running along, and I'm just taking over the running. Not as such…
You may know that museums already run an accreditation scheme, which covers museums from national institutions to very small local museums supported mostly by volunteers. Accreditation for museums recognises their good practice and helps them to continue to improve.  Accreditation for archives has the same aims. We have a range of assessment schemes for archives, but these are largely being replaced by accreditation for archives in the coming years. We're working on this with partners across England, Wales, Scotland and Northern Ireland: making it a truly national partnership to create a scheme that helps the archives sector become stronger, deliver more and be recognised for its great work.
Fine. But what is archives accreditation? Right now, we don't know – a scary thought!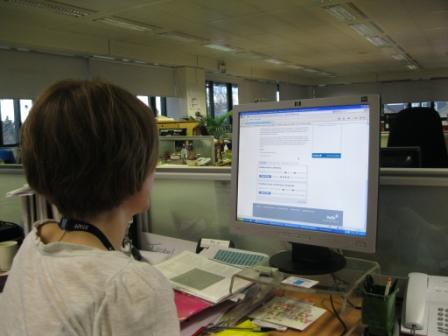 At present, we're in the "co-creation" phase. The accreditation standard is being written by the whole archive sector and its stakeholders, through a series of workshops and online discussions. No single body is writing the standard: it's a collaborative process, with the sector able to argue out in public what is desirable and what is feasible, and to make it work for them. It's exciting stuff: a whole sector coming together to define what we should be doing now and in future.
We know a few key elements that will make accreditation work. It needs to be flexible to work across different types of archives, robust and comprehensive, meaningful to archive funders, and simple to complete. But the detail is being debated and refined online right now.
We've never created a standard in this way before, and I think all of us were nervous about whether it would work. So far, it's going really well, and we're on track to be piloting a draft standard in the new financial year. At which point, I'll actually have that accreditation programme to manage!
If you'd like to get involved, here's the link to the online discussions. If you're an archivist or an archives user, or otherwise interested in the future of archives in the UK, you're a stakeholder and we'd like to hear your views.