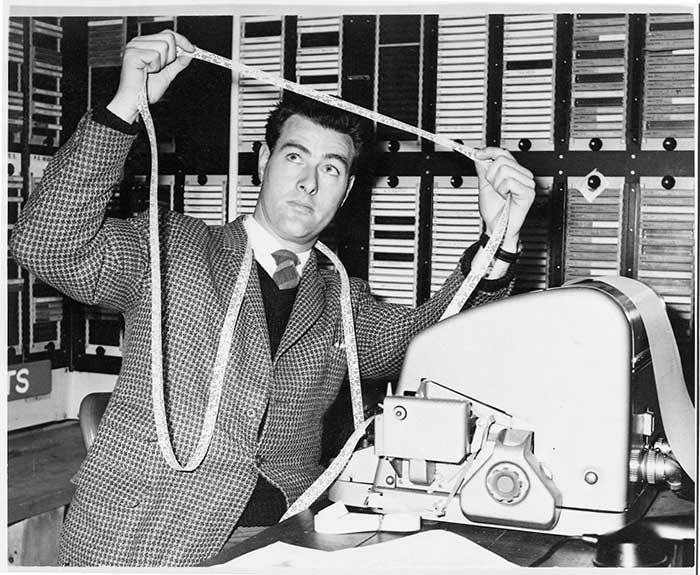 In October this year, we will welcome eight new faces through the door of The National Archives. These new recruits will have three days of induction to begin training as Digital Archive Technicians. They will be the first of 24 trainees on our new programme – 'Bridging the Digital Gap' – which has been funded by a Heritage Lottery Fund 'Skills for the Future' grant, to increase digital skills in the sector and improve diverse entry routes into the profession.
This is amazing news for The National Archives and for the archives sector as a whole. We received the phone call in December 2017 to tell us that we had been successful in our bid for £720,600 to make this scheme happen – a very nice Christmas present for the Archives Sector Development team!
After their induction here in Kew, the trainees will be based in host archives around the country with some of the sector's most forward-thinking digital experts. The 15-month traineeships will combine on-the-job learning with an online digital training course that has been specially designed for this programme.
The hosts are made up of two regional clusters, giving trainees opportunities for shared learning and events, so they are supported by their peers as well as their supervisors. One set of trainees will complete their traineeships at London research institutions: Kings College London, Wellcome Collection, London School of Hygiene and Tropical Medicine, and UCL Institute of Education. The other trainees will be based at archives in the East of England: Norfolk Record Office, East Anglian Film Archive, Hull University Archives and the Borthwick Institute for Archives at the University of York.
Digital skills are vital to the future of the archives sector – not just digital preservation, but also acquisition, engagement and access. Traditional skills will always be needed in the archives sector, and are valued as much as ever. However, if archives are going to keep up with the pace of change, they need to attract members of the workforce who are confident in using digital technology, who not only can use digital tools, but who are also excited and curious about the opportunities and challenges it affords.
This brings other opportunities for the archives sector too, widening the skills base of the workforce at the point of entry, not only once they are in role. For 'Bridging the Digital Gap', we want to recruit candidates who have strong digital interests and skills; by addressing the digital challenge, we can open up new routes for people who might not otherwise have considered working in archives at all.
This is such an exciting step for The National Archives in our capacity as sector leaders. Our vision, Archives Unlocked, identified digital and the sector's resilience as two of the key challenges in need of urgent attention – 'Bridging the Digital Gap' shows our determination to provide innovative ways of addressing them.