The National Archives are custodians of 1,000 years of history, and we offer access to this in a variety of ways. One of these is via exhibitions (such as Treason, closing on 6 April), but we also want to explore new ways to bring documents of interest and importance to our visitors, outside of our usual gallery space. Our new initiative is called Stories Unboxed: A One Document Display.
Colleagues from across The National Archives have collaborated to present a rolling display of some lesser-known parts of our collection. The team I work in, Collection Care, have an established role in preparing documents for internal and external exhibitions, but for this project we have had a new challenge – to assess the suitability of several possible locations for the display.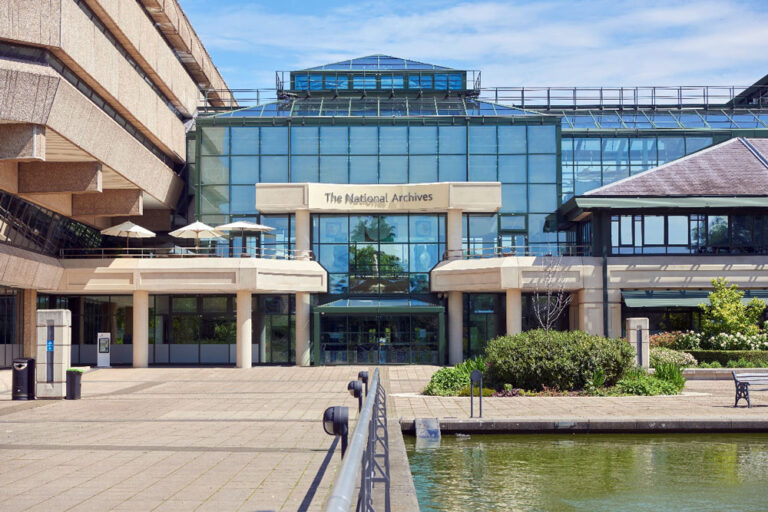 Planning for display
When storing, using and exhibiting collection material, we assess the risk of damage. Among the things we consider are a range of external factors that can act on an object. These are known as agents of deterioration.
In our gallery space we can limit their impact – for example, we place documents into purpose-built showcases, monitor the environment and keep light levels low. To ensure that we could provide the same level of protection in alternative locations, however, we had to deploy specialist monitoring equipment to assess their suitability.
In this instance, we looked specifically at the impact of light. The effects of light are cumulative and irreversible, but it is necessary when viewing collection material, so we accept that some exposure will be the price of access. For exhibition, however, the length of exposure is prolonged, and it is essential that we consider the effects more carefully.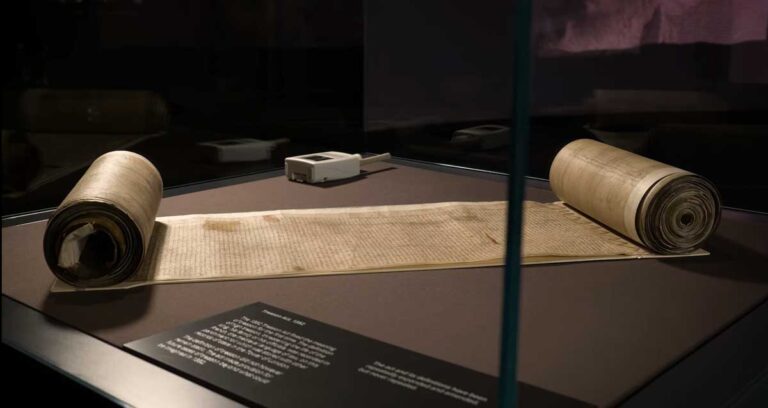 Assessing light levels
Four possible locations for display were proposed:
In the centre of our foyer

In the foyer, to the right of the automatic door

On the ground floor, to the right of the main staircase

On the first floor, adjacent to our Cabinet table display.
Unlike the gallery, none of these locations have controlled lighting or a managed environment, so conditions were assessed through the monitoring of visible light (Lux), ultraviolet light (UV), temperature (T), and relative humidity (RH).
Three telemetric transmitters, to collect and record data, were attached to a free-standing plinth. The plinth was then placed in each location for a period of four days. The transmitters' sensors were positioned to capture maximum light fall, both from the front and from overhead, replicating the range of light levels and light distribution that a showcase would experience.
Data was collected for analysis via the Hanwell Environmental Management (EMS) software, with the intention that results would identify the most suitable location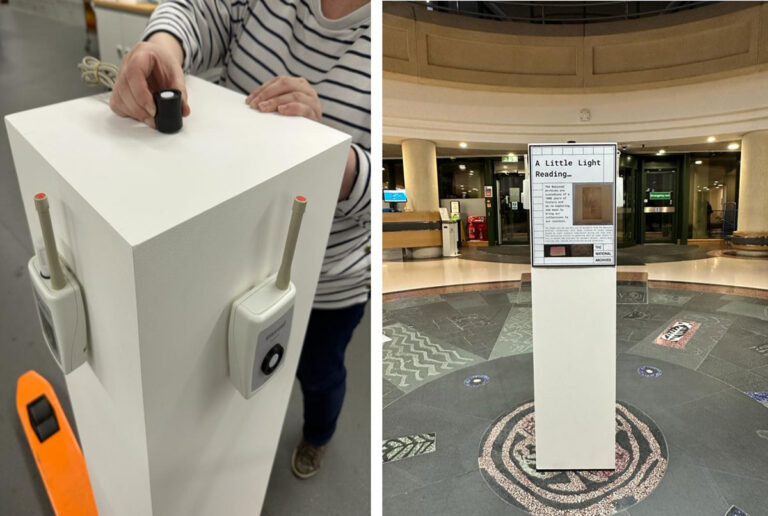 What we discovered
Through the environmental data collected, we evidenced that the very high natural light levels in our foyer sadly make both proposed locations there unsuitable for the display of collection material. The remaining two locations experience no discernible impact from natural light, but do have moderate levels of transmitted (electric) light. The location that demonstrated the lowest overall levels was on the first floor.
As well as helping us to understand the light levels, the results from this experiment mean that we now know:
Which location presents the least risk and why
What we can reasonably expect from the environment during exhibition
Whether any mitigations will be necessary
Which materials can be safely displayed there.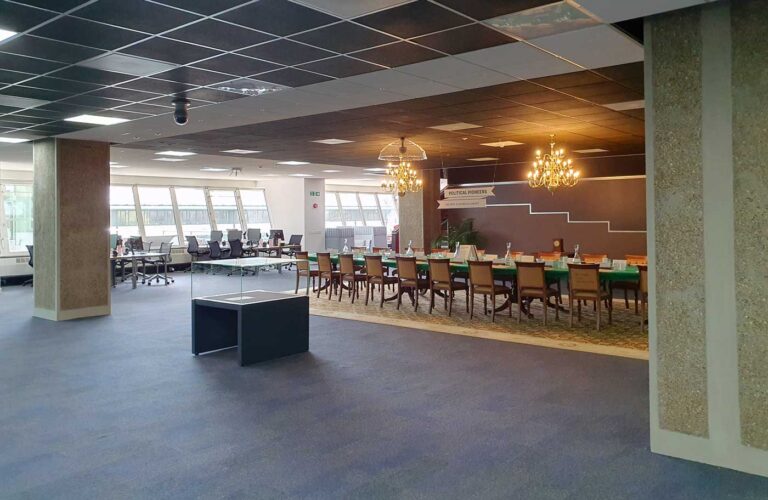 Collection-focused care
Light management is an essential aspect of preparation for exhibition. Assessing the Lux and UV levels in proposed exhibition locations has assisted us in making an informed decision about where the materials and/or media can be safely displayed, how long they can be displayed for, and whether we need to implement light management measures.
The National Archives care for more than 12.5 million records which contain a vast array of materials, media and formats, from tagged paper files to illuminated manuscripts. Some are considered to be of great historical importance, others perhaps less so, but each has its own vulnerabilities that we take into careful consideration before placing it on display. In this way, we strive to achieve a balance between preservation and access, so the public can see and use our records for many years to come.